Review Taiwan's HTC is currently doing very well with its Touch series handsets and it's been no secret that O2's very similar XDA range of Windows Mobile phones are actually made by the same company. Indeed, the O2 XDA Guide is very similar to the Touch Cruise, with the focus firmly on satnav and A-GPS, but also incorporating a 2.8in touch screen, 3.2Mp camera, HSDPA 3G and Wi-Fi.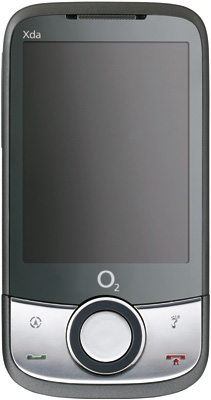 Locale knowledge: O2's Xda Guide
The Guide is definitely at the sleek and stylish end of the XDA range, albeit still in an understated, businessy sort of a way. It's surrounded by gun metal grey plastic with a dark chrome-look band around the sides. It's small and light at 101x53x14mm and 103g, which also makes it more pocket-friendly than some XDAs. Beneath the touch screen is a metal plate with four buttons: call start and stop, satnav and HTC Footprints – more on that later.
Smack in the centre of this is a large, round D-pad with a spinning circle around its circumference. This can be used to scroll through menus, zoom in and out of web pages or pictures or fast-forward/rewind videos. The display is a 65,000-colour, 2.8in, 320x240 pixel touch screen. The sides feature an elongated volume rocker, USB 2.0 power/headphone slot, a power button on top and a stylus dock.
The XDAs all have a lot in common – touch screens, Windows Mobile OS, camera etc, but each has distinct strengths and personalities. With the Guide, the clue's in the name, since its focus is on location and its built-in A-GPS. It wears its heart on its sleeve too, with those keys flanking the D-pad for satnav and HTC Footprints, which attempt to de-geekify the business of geo-tagging.
Pressing the footprint logo allows you to take a snap, automatically note where it was taken and then make some notes, record an audio note or add a phone number. You can sort your pics by location, and keep a photo album with the addition of written or recorded thoughts from the time, or just attach a phone number. Nothing new for seasoned geo-taggers then, but it does make the whole process easy and obvious – no bad thing at all.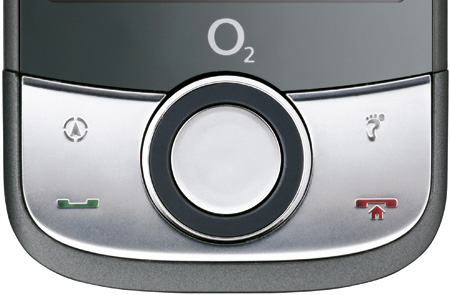 Make your mark with the Footprint function
The satnav button gets you into the preloaded CoPilot Live 7, which we were a little surprised to see, if only because TomTom Navigator was the software that appeared on the first incarnation of this phone in Germany earlier this year. The CoPilot Live 7 data is stored on a supplied 1GB microSD card and offers nice, big, finger-friendly buttons, maps, points of interest and traffic alerts. You can view maps in 2D or 3D and there are voice directions to help you on your way.
Sponsored: Webcast: Ransomware has gone nuclear