Remembering the true* first portable computer
*The one that melts your face off
---
A lot of folks tend to honor the Osborne 1 as the world's first mass-produced portable computer. The machine was admittedly an early pioneer in totable systems in 1981, but another, much-earlier computer perhaps really deserves the credit.

Some 20 years before the Osborne's release, the American government was already rocking a line of cutting-edge portable computers that — had they only been more widely released — would have melted any tech lover's heart. And their face. And probably most everything within a mile radius.
We're speaking, of course, of the first-ever guidance system baked into the US Minuteman 1 nuclear missile. Maximum portability: about 9,700 km (6,000 mi). Target demographic: Commies.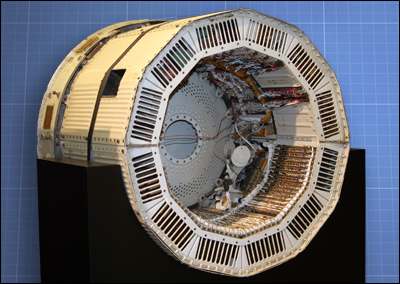 On October 4, 1957, the Soviet Union successfully launched the world's first artificial satellite into orbit. Sputnik's celestial beeps gave voice to America's worst Cold War fears, but the true cause for concern was the rocket the machine rode in on. Sputnik's SS-6 rocket demonstrated that the Soviets had a launcher capable of hitting a target from thousands of miles away. A few years earlier, the government had detonated its first H-bomb. Add two and two together, and you get four horsemen of the apocalypse taking an American vacation.
Arise the threat of a US "missile gap." America promptly decided to dial its languishing ballistic missile program to eleven. They had called first dibs on the annihilation of humanity, after all.
You see, during this leg of the Cold War, the US was running under a doctrine of "massive retaliation" against a potential Soviet strike. Any attack on US soil meant all the chips were on the table.
But all-out nuclear war, as it happens, has a few major drawbacks — the aforementioned face melting for example, but that's only a concern for sissies. The real issue at hand was engineering.
Atomic explosions in the atmosphere can disrupt radio communications. Missiles at the time were controlled by ground-based computers, so huge amounts of radio interference made America's ability to direct a second volley of fission sandwiches unreasonably hard. And on the other side of such an exchange, not being able to control your rockets can make mutual assured destruction up to 50 per cent less mutual. What's the fun in that?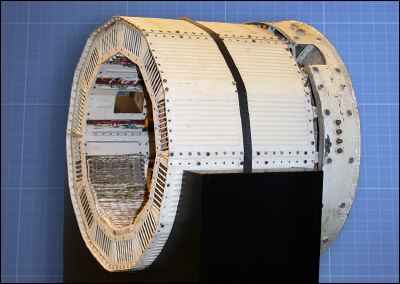 The solution developed was to put a digital guidance computer right dab on the missile. (Somewhere in the multiverse, Skynet cackles maliciously in anticipation). Easier said than done at the time, as a computer with dimensions less than that of a family sedan was considered slim and chic.