The Highlight Tone Priority function improves the highlight detail. The dynamic range is extended making the grey to highlights smoother, but restricts you to ISO 200 to 6400. This is great for skies and white buildings, and is getting close to having a latitude like film.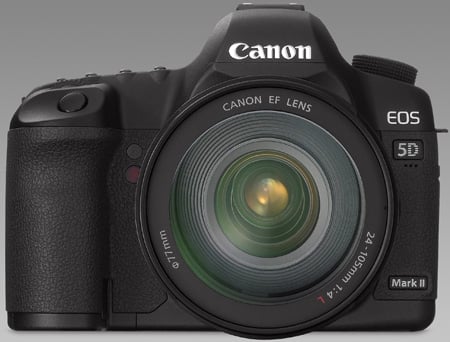 Utilising interchangeable lenses offers the best return on this camera's capabilities
The autofocus can be left in full auto or the user can utilise nine selectable AF points. Focusing f2.8 and faster lenses calls for critical precision, which the centre AF point is capable of as it simultaneously uses both horizontal and vertical lines of contrast in the scene to maximise accuracy. There are a further six assist AF points which are used when in the AF Servo mode for moving subjects. These points reside in the spot metering circle and do not appear like the normal AF points, but are sensitive like the centre point to vertical lines.
The metering is excellent, even when shooting with shadowy subjects. Yet it still does tend to want to fill the blacks in, ever so slightly, on full auto. Modern metering can be a tad biased to 'best possible shot' and you will quickly learn to bracket with aperture using the wheel on back or with the shutter from the scroll wheel by the shutter button. As with every photo session, it is subjective just how washed-out your highlights are and how deep the shadows – but if you are lighting it, you have no excuse.
Verdict
The video capabilities of the Canon EOS 5D MkII make it ideal for news gatherers, indie filmmakers or even the all-consuming Internet. After all, why shouldn't on-line video content be good-looking? As a DSLR, it's a real upgrade from the old 5D. It's easier to navigate and produces better images, thanks to a hefty megapixel count. While it appears reassuringly expensive, when you consider what you are getting, it doesn't really seem that much. After all, the EOS 5D MkII is a great all-rounder. It's not even Canon's flagship model, but at the moment, nothing can catch it. ®
James Cumpsty is a professional photographer and videographer working in the music industry.
More DSLR Reviews...
| | | | |
| --- | --- | --- | --- |
| Canon EOS 500D | Pentax K200D | Olympus E-420 | Nikon D90 |

Canon EOS 5D Mark II
Pity about the HD frame rate but, overall, this is a camera for anyone who needs the best possible resolution, and is happy to invest in great lenses to do it justice