This article is more than 1 year old
WD drops 4TB whopper
Supersize My Book
Like Burger King, Western Digital believes in whoppers; it's just announced a 4TB capacity My Book external drive.
Inside this My Book Studio Edition II is a pair of 2TB SATA drives with four interfaces to a host PC: eSATA and FireWire 800 for maximum performance, with FireWire 400 and USB 2.0 for more pedestrian and wide-ranging connectivity. The drives use WD's GreenPower technology to make them eco-friendly and are configured in a RAID 0 configuration, which stripes data across both drives.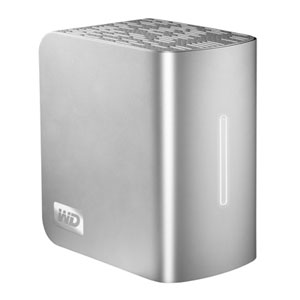 The product uses a convection cooling design and has a power-saving mode. It's designed to not need a fan, and to therefore run more quietly than other external drives, as well as draw less electricity.
The product is formatted for Mac computers and compatible with Apple's Time Machine backup utility. With the RAID 0 feature, WD says the product is good and fast for creative professionals, workgroups, small offices and anyone else looking for fast data transfer. A WD spokesperson suggested photographers, graphic artists, videographers, and home video enthusiasts with video editing applications as likely customers.
WD says it comes with automatic and continuous backup software, and is user-serviceable, meaning that owners can open the enclosure and replace failed or old drives. There is a capacity gauge to show at a glance how much space is available in the system, and a five-year limited warranty.
La Cie has a 4TB external drive, the Ethernet-connected 2big network model with a 10TB big brother. The 4-slot Drobo can store 8TB using 2TB drives, and with firmware support for 16TB.
The WD product is available now with an MSRP for a 4TB version of $649.99 (£429.99 in the UK). The LaCie 2big is $319.99. The 4-slot Drobo is $499 without any drives. ®