Leccy Tech The inaugural TTxGP has been won by Rob Barber on the Team Agni bike.
Barber completed the course in 25 minutes 53 seconds, at an average speed of 87.434mph. His bike is a converted 2007 Suzuki GSXR 600 fitted with two Agni 95 reinforced motors and a 63-cell, 16kWh Kokam lithium-polymer battery.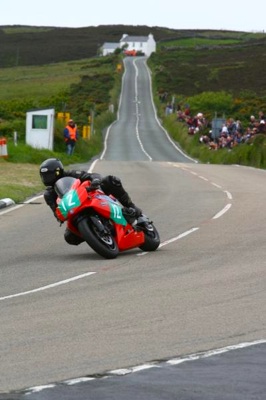 Winner: Team Agni's Rob Barber
Second went to the German XXL Racing Team. Rider Thomas Schoenfelder clocked in a time of 29 minutes four seconds and an average speed of 77.841mph.
Mark Buckley of US team Brammo Bike came third with a time of 30 minutes 2 seconds. He averaged 75.350mph.
Watch out for a full race report soon. ®