Review If you can live with the price, relatively fragile hard drive and Windows then the Samsung NC10 is, without doubt, one of the best netbooks currently available. However, Samsung has decided that its range needs to address the parts of the market that other netbooks don't reach and with that in mind it has launched the N120, an Atom-based mini laptop finessed, fettled and tweaked to provide a generally more fulfilling multimedia experience.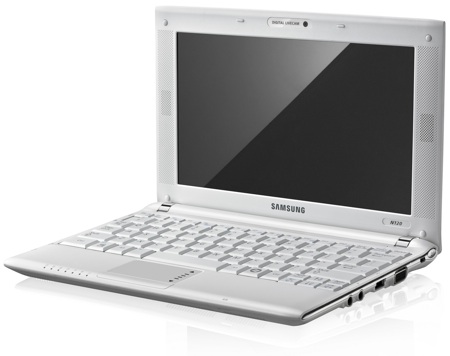 Samsung's N120: netbook screen, notebook keyboard
Out of the box, you'd have to lay the N120 side-by-side with the NC10 to spot the difference. At 272 x 188.5 x 29.8mm there isn't that much between them, the new machine being 11mm wider, 3mm deeper and just under 1mm thinner than the old one. The same goes for the weight, the 1.28kg N120 being just a shade lighter than the 1.33kg NC10.
A more obvious difference is that the case of the N120 is rendered in a matte finish rather than the gloss of the NC10 or the Dell Inspiron Mini 12, making it less of a fingerprint magnet.
The basic layout of the N120 sticks to the format established by Samsung's first netbook, with a single USB port, VGA connector, power button, Kensington lock, and 3.5mm microphone and headphones jacks on the right side, and another two USB ports, 10/100Mb/s Ethernet and power jack on the left. On the front right of the chassis sits the machine's single flush-fitting three-in-one memory card slot.
The N120 lacks anything in the way of a physical Wi-Fi switch making do with a keyboard command - Fn-F9 in this case – but you do get a handy row of seven LEDs that let you know what your machine is doing.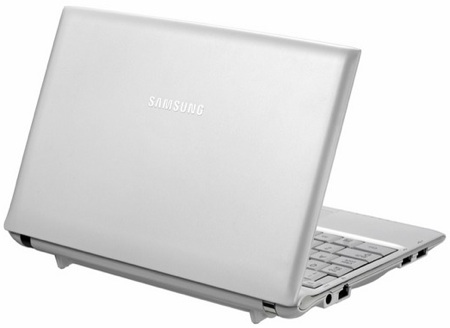 The matte styling masks fingerprints
Dig about in the Bios settings and the two USB ports on the left can be set to charge devices even when the machine is switched off. This feature is hardly likely to work wonders for the battery life but still strikes us as useful, especially for frequent travellers used to scampering around airports in the quest for a power socket to re-charge their phone.
Similar topics