Round-up When we organized a round-up of noise-isolating headphones recently, we were able to get hold of a couple of models that cost as little as £10. However, noise-cancelling headphones are a different kettle of fish. Rather than simply plugging up your ear canal to prevent external noise from getting through, noise-cancelling headphones are packed with sophisticated electronics – including microphones that allow them to analyse background noise and then generate their own sound waves that are designed to counter and nullify that background noise.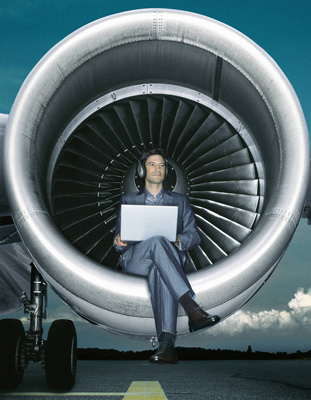 Noise-cancelling headphones - ideal for the frequent flyer
This approach works particularly well with regular, consistent noises such as the drone of an aircraft engine, or the trundling wheels of a train. However, it also means that noise-cancelling headphones are a lot more expensive than conventional headphones. No great surprise that many of these headphones are aimed at well-heeled business users who travel a lot and can afford to pay a price that the average iPod owner would probably baulk at. The best models reviewed here all cost close to £300, although more modestly priced noise-cancelling headphones can be found for £100 or less, if you shop around.
Denon AH-NC732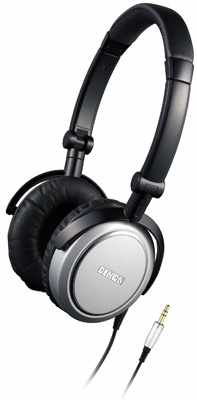 Slipping the NC732 headphones on makes you feel as though your ears have been vacuum-packed in cling-film, so soft and clingy is the padding on the earpieces. They do an excellent job of cutting out background noise, and produce a nice warm sound with lots of detail in the higher frequencies. The bass could be a little stronger – as could the maximum volume level – but they'll be great if you just want to lie back and relax to some soothing music on a long plane or train journey. We've seen online prices for these ranging from £85 to £250, but we'd snap them up for anything under £150.
Reg Rating 80%
Price £250
More Info Denon
Audio-Technica ATH-ANC7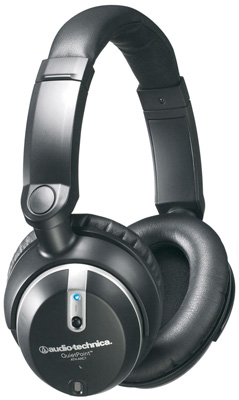 At just over £100, Audio-Technica's ANC7 headphones sit at the lower end of the price range for noise-cancelling headphones, but we were pleasantly surprised by the quality of the sound they produced. Less expensive noise-cancelling headphones sometimes have a slightly muffled sound that is caused by the internal sound-waves that they generate to cancel out background noise. However, the ANC7 produces a very clean and natural sound. Our only minor complaint is that a little distortion does start to creep in on the higher frequencies when you crank the volume up really high.
Reg Rating 75%
Price £109 Click for the best online price
More Info Audio-Technica