This article is more than 1 year old
Apple iPhone 3GS
This object of techno-lust just got even better... and pricier
Review Everyone knew that Apple was planning to unveil version 3.0 of the iPhone OS at its Worldwide Developer Conference this month. As expected, the new OS adds some long awaited features such as 'copy and paste', multimedia messaging (MMS) and the ability to 'tether' your iPhone to a laptop computer so that the notebook can share the phone's 3G internet connection.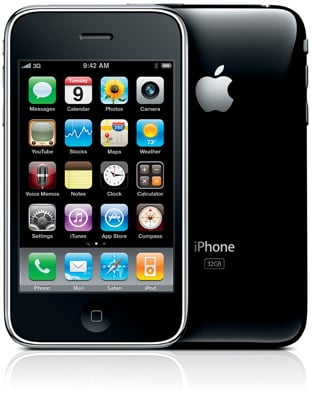 Apple's iPhone 3GS:
However, the rumours were also flying thick and fast about the iPhone hardware itself. Most of those rumours seemed to concentrate on the possibility of some new low-cost models – perhaps with 4GB of storage – that would help to increase the iPhone's market share even further. In the end, what Apple unveiled was a more powerful and – depending on the contract/tariff you opt for – even more expensive model called the iPhone 3GS.
We've been able to get our hands on the new model and in this review we'll focus on the features that are specific to the iPhone 3GS, rather than the features that the 3.0 software update brings to all existing iPhone models.
Externally, the new iPhone looks exactly the same as its predecessor. The only minor change is the "oleophobic" coating on the screen that does indeed makes it a lot more smudge-resistant than previous models' displays. Internally, though, there have been some big changes.
Apple is keeping quiet about what's inside the iPhone 3GS, but a number of teardowns that have shown that it uses a new Samsung ARM processor that runs at 600MHz – compared to the 412MHz processor in the previous model. There's also a new PowerVR SGX graphics chip that considerably enhances the iPhone's potential for 3D graphics and games, along with support for the 7.2Mb/s HSDPA 3G mobile broadband that O2 is (very) gradually rolling out in the UK.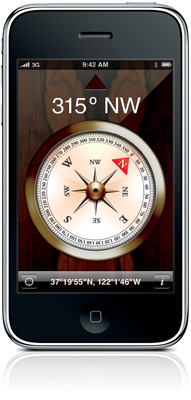 Improved by degrees
Apple says that "the 'S' stands for speed" and that the combination of the new hardware and fine-tuned operating system makes the iPhone 3GS about twice as fast as the 3G model overall. We agree with Apple's claims that games and other apps load more quickly and run more smoothly, but we found that the improved performance was most noticeable with a number of more routine tasks on the iPhone.