If you bear in mind that the 3.0 software update can be used to upgrade previous iPhone models, then the key improvements in the iPhone 3GS boil down to its improved performance, the new camera and support for 7.2Mb/s HSDPA. Those features alone would certainly make us happy to upgrade to the new model. The only problem is trying to decide what you're prepared to pay so much more for those new features.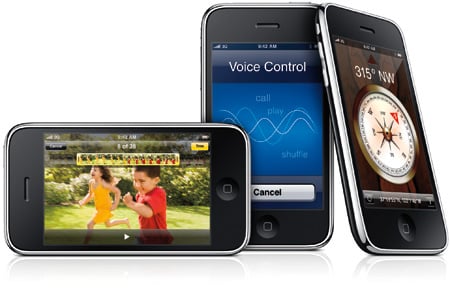 O2's tethering charges sour this Apple
You can get a 16GB iPhone 3GS completely free if you sign up for the top-of-the-range contract, which costs £73.41 per month for 18 months. You can get the 32GB model by paying an additional one-off fee of £97, or by extending the contract to 24 months. The range of tariffs on offer is confusing, although we covered them in detail here.
However you look at it, the sweet spot seems to be the £34.26 per month tariff, which allows you to buy the 16GB phone for £185, or the 32GB model for £274.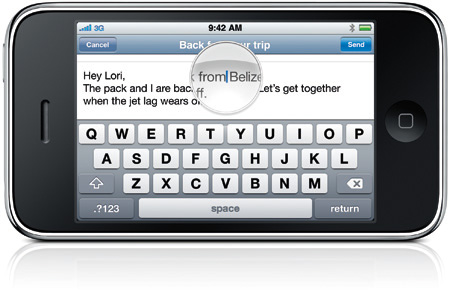 Landscape typing now available with the iPhone 3.0 update
It's also possible to buy the iPhone without a contract on O2's 'pay as you go' plan, although this will cost you £440 for the 16GB model or a thumping £538.30 for the 32GB 3G S.

Click for larger view