Do iPhone owners love their games as much as dogs love bones? We've no idea, but peripherals firm 22Moo hopes to find out by launching a bone-shaped controller compatible with Apple's latest iPhone OS – version 3.0.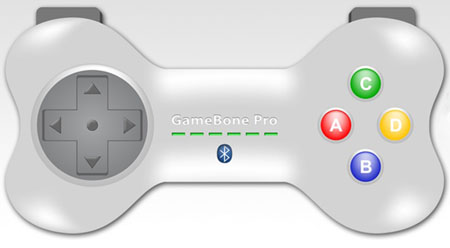 22Moo's GameBone Pro: bona
The GameBone Pro looks a lot like the Xbox 360's controller – given the similarities between the pair's button configuration – yet is… er… shaped like a bone. We're not convinced the controller's dog-proof, mind.
"Any devices running iPhone 3.0 OS will be 100 per cent compatible with the GameBone Pro," the company's Product and Solutions manager, Jason Chan, claimed. So, that'll be pretty much the iPhone and iPod Touch, then?
The Bone can connect into the iPhone or Touch over Bluetooth or through a cable connection, the firm added. Other GameBone features include integrated speakers, a 3.5mm headphone jack and LED icons indicating remaining battery time.
22Moo hasn't set a price for the GameBone Pro and has instead opted for the unusual move of allowing potential buyers to suggest the price they'd like to pay. Presumably the firm will go with the most profit-worthy price suggestion when it launches the controller in September. ®
Similar topics