Review Asus sent us a Crosshair III Socket AM3 Phenom motherboard to use when we tested the Republic of Gamers OC Station. This seemed like a questionable idea as it meant we were testing a £125 accessory on a £137 motherboard.
To our mind, it made better sense to match the OC Station with the £299 Rampage II Extreme or a £190 Maximus II Formula, but the Crosshair III Formula turned out to be more interesting than we expected.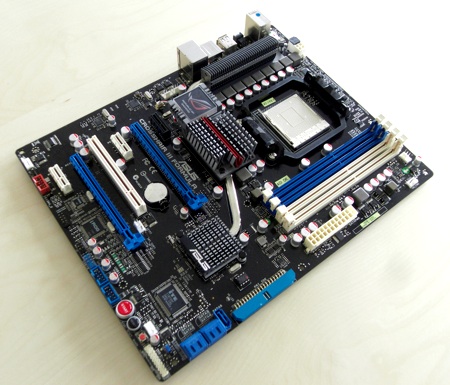 Asus' Crosshair III Formula AM3: more interesting than expected
The original Crosshair supported Socket AM2+ Phenoms with an Nvidia nForce 590 SLI chipset that supports two graphics slots. Crosshair II upped the graphics support to Tri-SLI, thanks to the use of the nForce 780a SLI chipset. It's all change with Crosshair III: the new model uses an AMD 790FX chipset which supports Socket AM3, DDR 3 memory and CrossFire X graphics.
Switching from Nvidia to AMD has enabled Asus to drop the price of Crosshair from £195 to £137, which would seem to confirm the stories that Nvidia charges an eye-watering amount of money for its chipsets.
Asus has included every feature that you could reasonably want yet the layout of the board is very neat and tidy, with plenty of space around all of the major components. The AM3 CPU socket is pushed up towards the top of the board with the 8+2 power system down one side and four DDR 3 slots that support up to 16GB of 1600MHz memory on the other.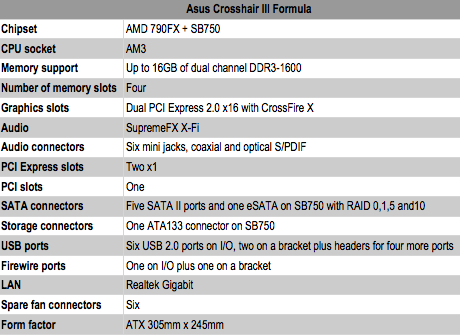 Similar topics