This article is more than 1 year old
Nokia N97
Mobile content creation tool, anyone?
Cameraphones have been plagued by one of two lags: time to autofocus and time to preview and process the image. While the N97 tears through the latter with aplomb, the delay in taking the image was infuriating. "Capture the moment just after the moment you wanted to capture" could be the slogan. I ended up taking dozens of pictures of two very demanding models – my new girls – and got a couple of gems, but only by accident.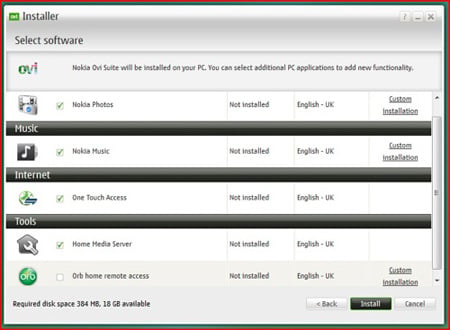 Decent software - but for Windows users only
Nokia has at last given its phones the PC companion software they deserve, in the shape of a native Ovi suite. This repackages the functionality of the old PC Suite together with the Music app, and adds a new Photo management application. Launched a year ago, the N97 includes the newer version 1.1, including a Home Server (UPnP) application and even the Orb server.
Unfortunately there's still no Ovi Suite for Mac. And even a few days after general availability, there's no Mac support for the N97. This is a shame, as Nokia has improved its Mac support considerably over the last year, with the ability to sync iTunes playlists, iPhoto albums, and transcode non-DRM video to a playable format.
In the absence of even the most basic Mac support, you'll have to mount it as a flash drive or use the Bluetooth browser to access the N97's storage. Straightforward Bluetooth transfers bombed along at 150kb/s – a 6MB MP3 will beam in around 45 seconds. But copying files to a mounted N97 drive was painful: 207MB took around 3 minutes.
And of course, the Mac's file system and the Spotlight feature leave dozens of harmless junk folders on the phone's flash drive. Spotlight creates more than 50 sub-directories on a mounted disk before it's begun to do anything, making it the Casanova of promiscuous folder creation.