This article is more than 1 year old
Fifty Quid Bloke, meet Spotify's 14p man
The first real numbers tumble out
Exclusive Move over Fifty Quid bloke - and make way for 14p man.
Statements seen by The Register indicate that's all the hit music service Spotify makes per user from its advertising-supported business. The difference is the middle-aged spender coveted by the movie, games and music businesses plunks down £50 per week - but Spotify earns its 14p per user per month.
The figures - which we can disclose for the first time - make for interesting reading. They confirm Spotify's explosive growth - topping half a million registered users in the UK in May from a standing start in January.
But revenues at this stage are negligible. Advertising income was just over £82,000 last month, hence the 14p figure. We can also reveal that despite the phenomenal growth, the takeup of the tenner-a-month subscription program is small, and as a percentage of users, is falling.
Fewer than 17,000 UK users were signed up to Spotify Premium in May, an increase of 2,700 over the previous month - despite the service adding 170,000 registered members overall.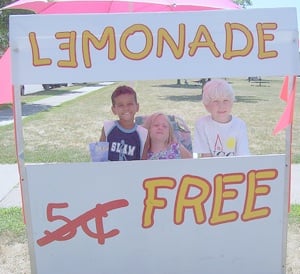 ]
It's early days for Spotify, and its potential is largely untapped. Spotify has yet to make its Premium service compelling; currently, it merely removes the already-unobtrusive advertisements. An offline version could be one way of luring subscribers - as you can see here - the mobile Spotify caches songs to be played offline, with iTunes-like easy synchronisation. An iPhone version is in the works, the company has confirmed.
So who is Fifty Quid Bloke, and why does he matter? And what's it got to do with Spotify?