Round-up The iPhone 3G S is now upon us, bringing with it incredible new things like MMS, video recording, laptop tethering, stereo Bluetooth and the marvel of cut and paste. Hang on. Haven't other smartphones been doing this sort of thing for ages?
While iPhone mania shows no sign of dissipating among the faithful, another big difference between the original iPhone and the latest version is that there are now a lot of very credible alternatives out there, all with touchscreens, fancy new interfaces, HSDPA 3G, Wi-Fi, A-GPS and the ability to expand and improve with downloadable apps.
At Reg Hardware we've had a rummage around to bring you ten of the best of these iPhone substitutes. Our ratings are based on comparing iPhone-style features and don't reflect how each phone would be rated in a standalone review.
HTC Magic
Click here for the full review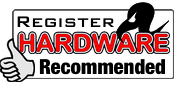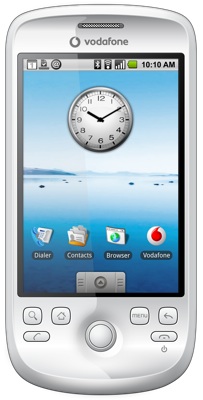 It has that love it or hate it little chin at the bottom (we don't see the point of it ourselves) but otherwise the UK's second smartphone to run on Google's Android OS is one of the most serious contenders for the iPhone's crown. Losing the slide-out keyboard of its predecessor, the G1, makes it considerably more pocket-friendly at 113 x 56 x 14mm and 116g and its 3.2in capacitive touchscreen with 320 x 480 resolution looks great, as does the widget-based UI. You can get Street View with Google Maps and use it with the digital compass to find your way around, but the 3.2Mp camera is nothing special and like the iPhone, you'll be tied to one network, in this case Vodafone. If you can't bear Windows Mobile, Android is shaping up to be OS that's best placed to challenge the iPhone.
Reg Rating 85%
Price £500
More Info HTC
Sony Ericsson Xperia X1
Click here for the full review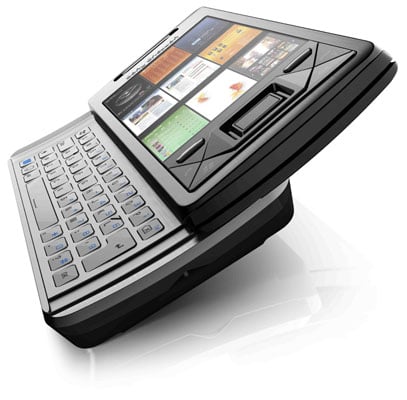 Sony Ericsson's first Windows Mobile touch screen handset was hotly anticipated when it first appeared at the end of last year but quickly disappointed with its lack of user friendliness. The 2.8in, 800 x 480, 65,000-colour resistive touch screen is lovely and the four-line slide-out metallic keyboard is a joy to use, plus you can augment the 400MB of onboard memory with Micro SD card - no Memory Stick! - but the custom-made 'panels' UI is slow, the 3.2Mp camera failed to impress and the complicated X-shaped array of small, fiddly buttons soon got on our nerves. We've got our fingers crossed for the hotly rumoured X2 though. A gorgeous screen and very fine Qwerty keyboard are the best things about Sony Ericsson's first Windows Mobile device.
Reg Rating 70%
Price £420
More Info Sony Ericsson