Technology usually ignores politics, but every true American patriot will want Active Media's latest gadget: a President Obama USB Flash drive.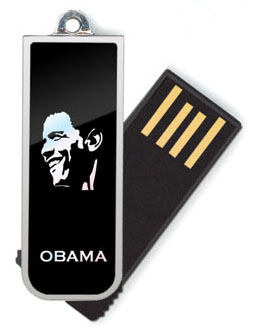 Active Media's Obama Flash drive
Despite lacking any White House authenticity, the Obama drive does come pre-loaded with 80MB of free presidential-grade material, including pictures of Obama and over two hours of his "landmark speeches" in MP3 format.
The Obama drive's also waterproof, according to the manufacturer, so your files should be as safe in water as the man himself is when travelling on The Beast.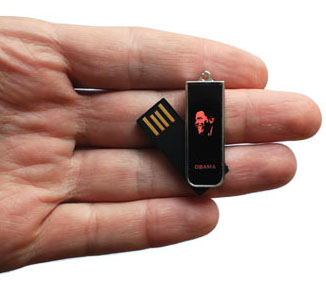 ...with holographic Obama
The drive's chrome-plated pivoting lid is adorned with a holographic image of the 44th US president, and you'll also receive a smiling rubber Obama chain to tie onto the drive's end.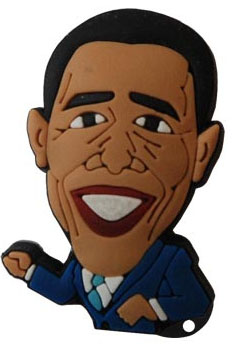 A rubber Obama lanyard completes the look
Active Media's 8GB Obama USB drive costs $30 (£18/€21), while rednecks can pick up the 2GB model for just $10 (£6/€8). A UK presidential Flash drive tour hasn't been announced. ®
Similar topics