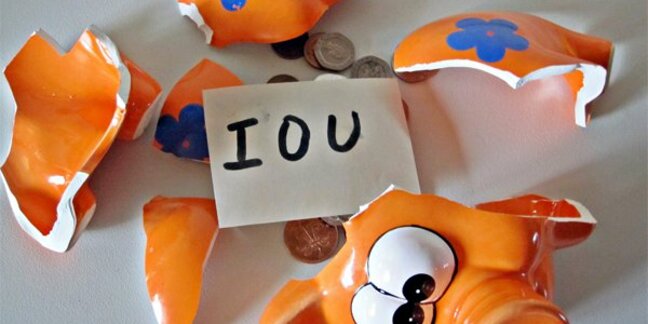 HP has begun asking EDS staff to take a pay cut as part of its wide-ranging cost cutting strategy.
In a bizarre email, seen by the Reg, titled HP Salary Reduction Programme, staff from the Electronic Data Systems are asked to agree a five per cent pay cut, and related cuts in benefits, by clicking on the "I Agree" button. The mail is from Martin Murphy, MD of HP Ireland, and addressed to all HP Ireland employees.
The cuts will come into force from 1 September 2009. Staff have until 21 July to make their minds up. Not surprisingly those who have emailed Reg Towers are unimpressed with the plan and are voting No.
Some staff are being offered a 2.5 per cent cut.
The email also said that if they agree to the pay cut then they will be able to change some of their flexible benefits.
Company cars are also in the firing line - HP will no longer provide "Status cars" to new hires and people being promoted will not get a car benefit. Lucky HP execs who already have a status car will keep them.
We contacted HP to ask for more details on cost-cutting, and what the hell a Status car is, but they've yet to get back to us. However, one employee explained to us that Status cars are not specially tricked out exec rides, but simply regular old company cars.
Many UK firms are asking staff to reduce their hours, or at least those they are paid for, in order to cut costs.
HP sent us the following:
As announced in February, during the Q1 results, HP announced it will reduce employee compensation and benefits to increase flexibility in the company's cost structure. In the UK the proposed base pay reductions are subject to the consent of those concerned.

HP statement regarding Car Policy:

In November 2008 , we announced to our employees our plan to reduce our discretionary spending as part of our ongoing focus on operational efficiencies. These actions have been taken in order to keep the company competitive in the challenging economic environment.
Sponsored: Practical tips for Office 365 tenant-to-tenant migration