Updated An engineer formerly employed by Lockheed, maker of the famous F-22 Raptor stealth jet, has mounted a whistleblower lawsuit alleging that Lockheed has supplied the controversial superfighter with "defective" stealth coatings. The claims are sure to add fuel to the fiery debate raging at present in Washington over whether to cease production of the Raptor.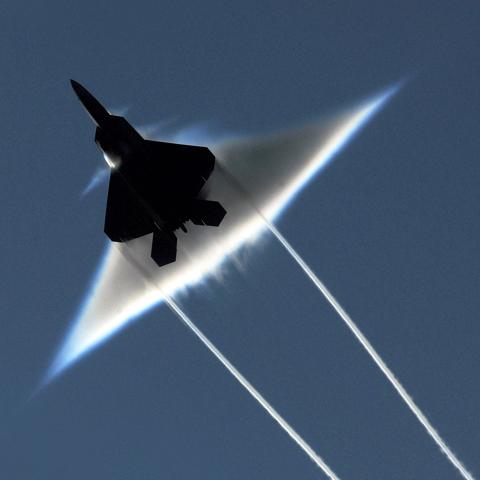 Raptor shocker. Full hires here.
In the lawsuit, filed in US District Court in California, Darrol O Olsen states that between 1995 and 1999 he witnessed Lockheed knowingly use on Raptors "coatings that Lockheed knew were defective". Olsen says that he was "one of the top... low observables engineers in the stealth technology industry", having worked on the original F-117 stealth fighter and at Northrop on the B-2 stealth bomber before joining the F-22 team.
Olsen further alleges that low-quality stealth coatings have not only worsened the radar and infrared visibility of the F-22, but that they have been a factor in dangerous and expensive accidents - as when a piece of coating broke off and was sucked into an F-22 engine last year, causing over a million dollars of damage.
Olsen goes on to say that such "third-party reports" indicate that the Raptor's stealth protection "has not been remedied through the present date". He says that Lockheed "continued to misrepresent the problems with the F-22's coatings through at least October 2004 and likely to the present date".