The "heaviest and most powerful telecommunications satellite ever launched" was yesterday carried aloft atop an Ariane 5 ECA lifter from the European Space Agency's Korou spaceport in French Guiana.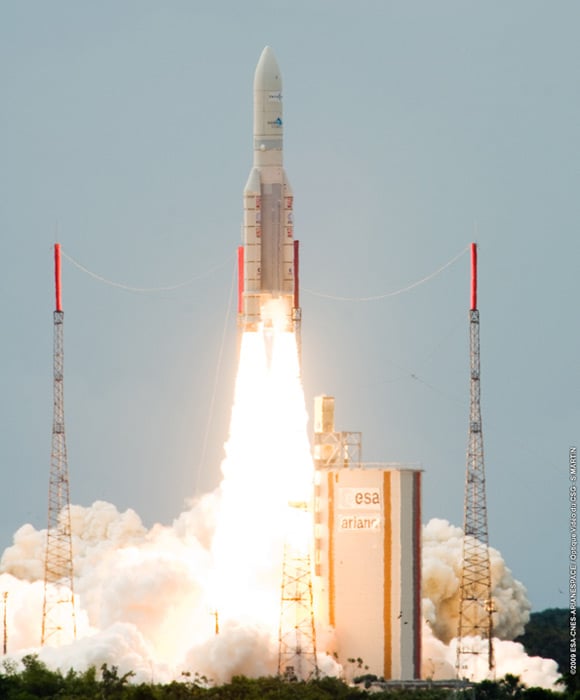 The 7,055kg TerreStar 1 blasted off at 17:52 GMT, destined for a geostationary orbit above North America. It will "operate in two 10-Mhz blocks of contiguous MSS spectrum in the 2 GHz band throughout the United States and Canada - with a spectrum footprint that covers a population of nearly 330 million".
TerreStar Networks CTO, Dennis Matheson, enthused: "With the successful launch of TerreStar 1, we are redefining the mobile communications landscape. We are creating a new paradigm in mobile broadband network services and devices that will leverage our integrated satellite and terrestrial communications components to enable true ubiquity and reliability - anywhere in the United States and Canada."
The company's new paradigm includes a recently-released "dual-mode smartphone", described as "the world's first quad-band GSM and tri-band WCDMA/HSPA smartphone with integrated all-IP satellite-terrestrial voice and data capabilities".
The device will, TerreStar says, "allow users to seamlessly and securely stay connected to TerreStar's satellite and terrestrial network".
There's more on the TerreStar Smartphone here (pdf). ESA has a video of the satellite launch here. ®