Strategy Boutique You might notice that there's something subtly different about the new look of Firefox - the popular virtual memory stress test tool that's cunningly disguised as a web browser. With an icy blast from the Arctic, the British Isles - or something that used to look quite like them - have disappeared beneath sheets of glaciers.
This is the Mac icon, as seen from space: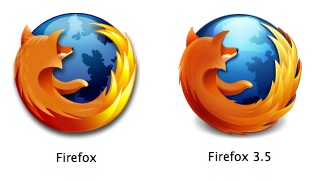 Get your thermals on
The answer for the change lies in a splendid Strategy Boutique document prepared for the Firefox 3.5 icon designer - the original illustrator Jon Hicks having decamped to Opera. The new render was produced by Anthony Piraino from Iconfactory.
What was behind the move?
"I think fur texture is an important thing to have since the two best ways I see to freshen the icon (without losing the essence of it) are dimension and texture. I guess what I had in mind was less overall pseudo realistic fur texture and more selective enhancement," graphic designer Stephen Horlander told Softpedia: "It's hard to verbalize so I worked up what I had in mind. Basically select patches of sharp, long, subtle (maybe too subtle?) fur. Some on the tufts on his face, some around the arm area, some on the upper and lower half of where his body curves."
Yes, yes. But what about the glaciers?
Apparently that's a result of the directive to make the planet more "glossy".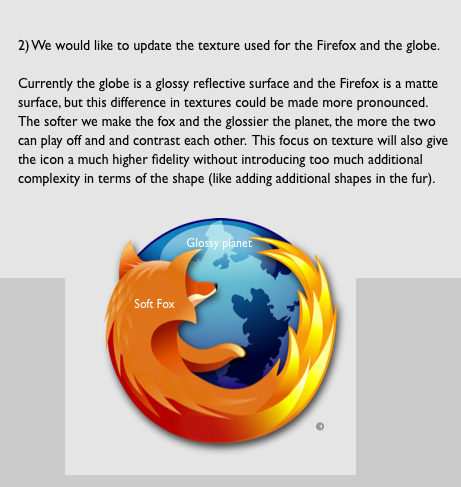 So there you have it - planet in peril from runaway albedo effect.
Of course this being Friday, it's merely the flimsiest excuse to bring you one of the great icon design competitions of all time, created for a Firefox fork called Ice Weasel, and now called GNU IceCat - which is Firefox without the proprietary software gubbins. But the reasons for this breakaway need not concern us here.
The competition produced some of the greatest icons never to be seen. Enjoy a few here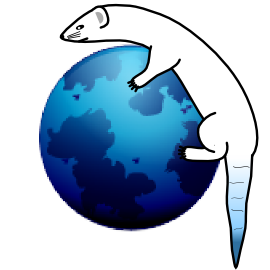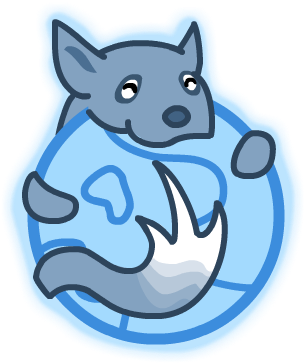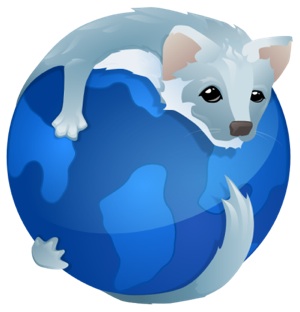 And not leaving anything to chance: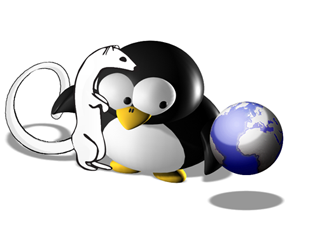 The rest are preserved at the Ubuntu wiki, here. ®