YouTube clips can look surprisingly decent blown up to full size, and by entering your account info, existing favourites can be accessed easily. More VieraCast content may come in time, if Panasonic signs up other partners. Ultimately, it's this sort of system that TV makers would like to see, rather than the BBC's Project Canvas, which aims to provide a free and open standard for IP video on demand using TVs and set top boxes.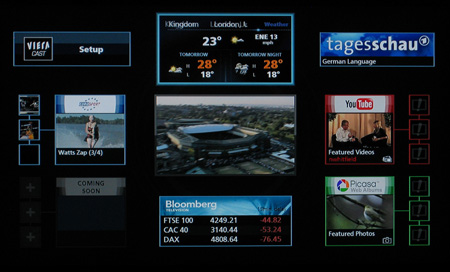 Panasonic's own VieraCast system provides additional content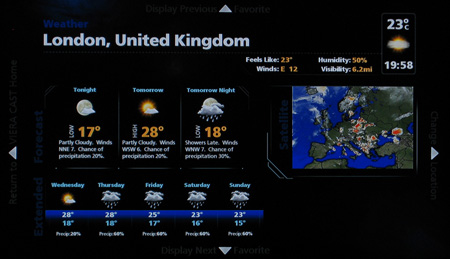 Sunny disposition: VieraCast weather
Besides VieraCast, the V10 is also DLNA and DivX certified, and comes with a licence key for Twonky Media Server, if you don't already have a suitable server. Media servers appear as an option on the AV input menu, with quick access from the Viera Tools bar. It's a good idea, and if you're a moderate consumer of content, may well be all you need.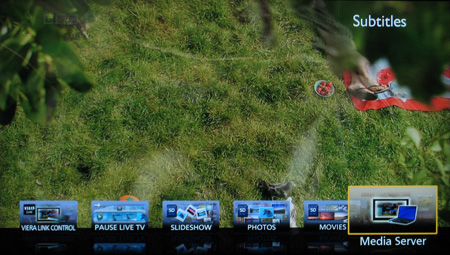 A range of viewing options are accessed using Viera Tools
Power users will be disappointed though – playback is strictly SD, and the only video formats supported are DivX and MPEG2. We had no problem playing back a range of files, including downloaded ones, but the only MPEG2 files that worked were VOBs.