With all the features in the set, a decent remote and menu system is a must and Panasonic has made a pretty reasonable stab at things. There's still Freesat's annoying genre screen before you enter the EPG, but at least you can create a favourites selection.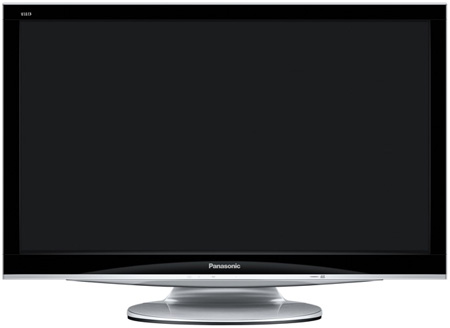 Panasonic's all-in-one vision
The keys are, by and large, well labelled. Navigating around is simple and some features can be accessed in several ways. For example, DLNA playback can be activated by pressing Viera Tools and then Media Server – the tools popup remembers the last thing you used, saving time. Alternatively, select Media Server as an AV input for DLNA playback. There's a dedicated button for SD card access, as well as options on the Viera Tools menu, and a pop-up when a card is inserted.
Press menu when viewing, and you can access sound or picture settings, and as you tweak one option, the others disappear off the screen. The option button calls up other sound settings, including the relative level and soundtrack choices. Other, less used settings, like over scanning and intelligent frame creation are buried a couple of levels down. It's not always the most logical, but day-to-day operation is pretty straightforward.
Verdict
If you're looking for a Freesat TV with a great picture, or just a decent set for watching movies, the TX-L37V10 is a sound choice. It'll also replace a media player, as long as you're happy with standard definition DivX files. Indeed, for many casual users, it really does have everything they need, albeit at a price. ®
More HD TV Reviews...

Toshiba Regza
37AV615DB

Pioneer
Kuro KRL-37V

Sony Bravia
KDL-37S5500

LG 42LF7700
Freesat TV

Panasonic TX-L37V10 LCD HD TV
A great picture, with built in Freesat and DLNA streaming make this a good choice for a clutter-free viewing experience.