Review The usage is clear: you have a stack of old VHS tapes and you'd like to get the content they hold in a more convenient, digital form for viewing on an iPod or burning to DVD.
Elgato's meant-for-Mac Video Capture comes late to the party - people have been digitising VHS tapes for ages, either using a TV tuner or a standalone gadget like Ion's VCR-2-PC. Does this new offering come too late - or does it have something special to offer?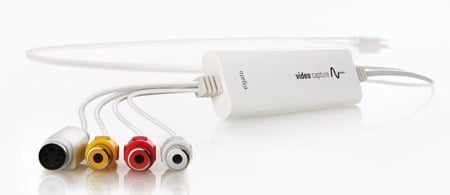 Elgato's Video Capture: too late to the party?
Well, a bit of both, actually. Video Capture's accompanying software makes grabbing video, topping and tailing it for a clean start and end, and saving it to disk all a simple process involving just a handful of mouse clicks. But we're not convinced many folk will get much out of this pricey item.
Physically, Video Capture is like a large TV tuner, with a USB connector on a wire at one end and a quartet of inputs - s-video, composite-video and RCA stereo audio - at the other. The box comes with a set of red, white and yellow male-to-male cables, and a Scart adaptor, so you'll be ready to hook up your video recorder, set-top box or whatever out of the box.
The software presents a basic, wizard-style UI that walks you through naming the recording; connecting and testing the video and audio feeds; starting and stopping recording; chopping off unwanted material from the start and end; and finally transferring it, if you want, to online sites or other apps: play it in iTunes or QuickTime Player, send it to iMovie or upload it to YouTube. It's all very, very straightforward.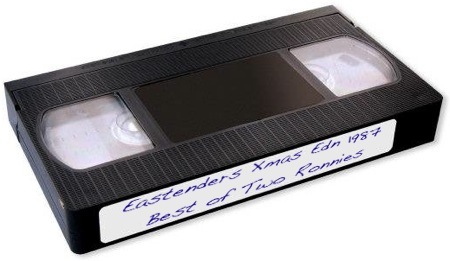 Lest we forget...
To keep it that way, Elgato has tucked the app's only two settings - encoding format and the folder in which the completed recordings are saved - in the Preferences panel. Only two formats are supported: MPEG 4 and H.264. Both are iPod-friendly; the difference is largely down to compression. Thirty minutes of MPEG 4 will take up 570.6MB; the same duration of video encoded at H.264 will take up 349.2MB.