NZ lad punts nude mum snaps on net
Trade Me unimpressed by parental display
---
NSFW A NZ teenager has the honour of being local net tat bazaar Trade Me's first seller to offer "photos of a mother in underwear", the New Zealand Herald reports.
Auckland student Michael was under mum's orders to clear out the garage and dispose of any unwanted items on the internet auction site. He duly obliged, punting "5 naked photos of my mum".
He wrote: "If i wasn't cleaning up mums mess in the garage i would never have found these. They were probably taken by her boyfriend Alan. Matte photographs. If you're going to make someone clean up your crap you might want to go through it first.
"Mum said 'I'm not paying you you can put what you can sell on trade me if you want some money' . Thanks mum."
He told the New Zealand Herald: "I did it a bit sneakily but she found out. At first she was was pretty shocked, but then she went along with it. I just wanted a bit of extra cash, we're not rich or anything."
After Trade Me pulled the original auction last week, Michael pitched a further five pictures, with his mother's approval: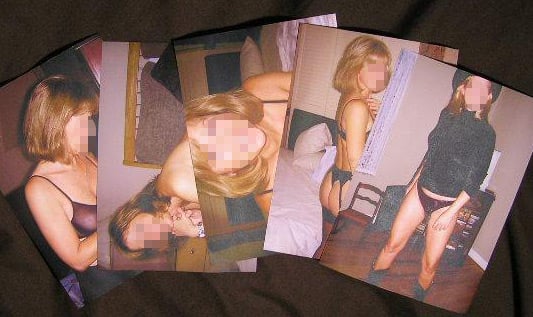 Jennifer explained: "I insisted Michael show me first, the little bugger. They are quite artistic. There is nothing dodgy about them. They were taken by a family friend about eight years ago."
Trade me didn't like those, either, and canned the sale. Jennifer lamented: "I wanted 50 per cent of the sale, but more than that I miss the nice comments." ®
Similar topics
Broader topics