Round-up Intel's standard CPU cooler for the Core i7 family looks like a slightly bigger version of the cooler that we're used to seeing on LGA775 Pentium D and Core 2 chips. It works well at the standard speed but lets the side down when you start overclocking.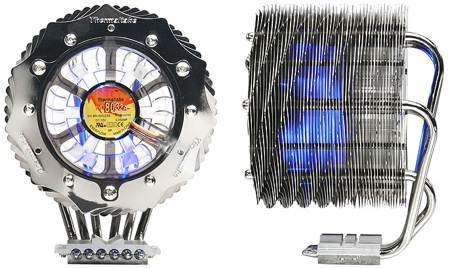 After-market coolers for Core i7 come in two distinct flavours. Some designs are older models that have an additional set of mounts to adapt them for the Core i7. Alternatively, you get a huge cooler that can handle the 130W TDP of the Core i7 and which can generally cope with a decent amount of overclocking.
To test our ten coolers, we used a Core i7 920 at three speeds with each cooler: the standard speed of 2.66GHz, modestly overclocked to 3.2GHz and seriously overclocked to 3.8GHz. In each case, we used the free Real Temp 3.0 utility to monitor CPU temperature as it idled in the Windows desktop, when partially loaded in PCMark05 and with the CPU flat out running Prime95.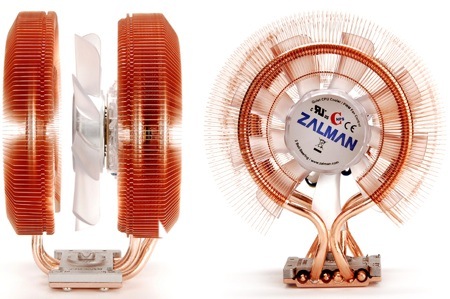 We also evaluated the coolers for ease of installation, assessed the noise level of the fan and naturally we took the price into consideration. When we had finished we found that one of the coolers stood head and shoulders above the other nine and we were surprised to see that it was also dirt cheap.