This article is more than 1 year old
Jaguar opens up about future e-car plans
As Elle Macpherson helps shift latest XJ
Leccy Tech At the recent launch of the new and - let's be honest - gorgeous new Jaguar XJ, Register Hardware won some time to probe the firm about its future e-car projects.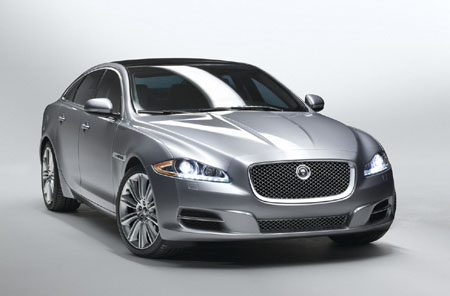 Jaguar's 2010 XJ: outside...
Michael Mohan, Jaguar's Director of Programmes, let slip that the company's working "on a range of future technologies", including "hybrid electric vehicles, flywheel energy capture and range extended plug-in hybrid electric vehicles".
Mohan wouldn't be pushed on exactly what Jaguar's plug-in hybrid plans are, but it's reasonable to assume that the firm's considering a vehicle based on the lightweight aluminum XJ platform.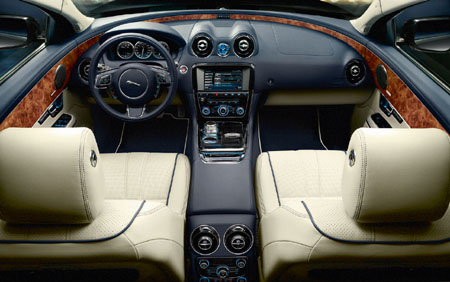 ...and in
Jaguar's chief designer, Ian Callum, has previously said that the aluminum XJ is between 150 and 250kg lighter than comparable BMW 7 Series vehicles.
That said, a sporty, luxury plug-in hybrid Jaguar saloon isn't beyond the bounds of belief, either. Fisker's Karma, for example, is expected to be just such a vehicle when the first deliveries start in 2010.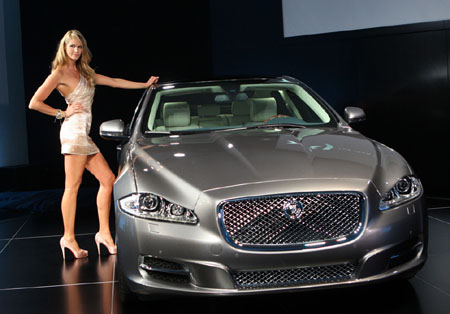 Free Macpherson with every purchase?
But Jaguar will need to tread carefully, though. While General Motors won't suffer too badly if its Volt e-car turns out to be a bit of a pudding in the handling and performance department, Jaguar has a performance pedigree to worry about.
This is especially true in light of the constant references that Jaguar executives made at the XJ's launch to the heritage and legacy of Sir William Lyons and the Jags of the 1950s and 60s. ®