This article is more than 1 year old
Sony Cybershot DSC-HX1
Super zoom camera with Full HD video, sort of
The DSC-HX1 uses an inverted L-shaped menu composed of icons and text, and it's very easy to navigate. If you want to switch between the LCD screen and EVF, you press a small button to the right of the pop-up flash.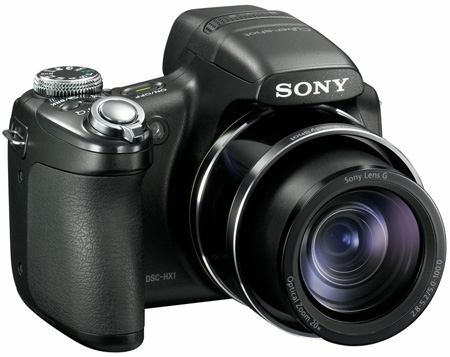 The continuous shooting system is good, but limited to just ten frames a time
You get the usual multi, centre and spot focusing, plus semi-manual and manual focus. The semi-manual mode lets you select a predefined distance and leave the camera to focus on that area – Sony says this is handy for times when you are repeatedly shooting a subject at the same distance. Manual focusing worked well and making slow, smooth adjustments to the zoom was not a problem.
In terms of performance, the DSC-HX1 offered a mix of excellent and disappointing results. Let's start with the good ones. Picture quality was impressive, although noise creeps in around ISO 400. The continuous shooting system was superb; the only snags being that you are limited to ten frames and have to wait around 18 seconds for the data to be written to the card. That said, we were knocked out by the feature.
Sweep Panorama is great for any fan of panoramic shooting. Instead of having to do the usual, and take the first shot, wait for the camera to process the image and then carefully line up the next shot, you simply press the shutter and pan the camera, either horizontally or vertically.
An on-screen guidance bar tells you how far you are into the panoramic sweep, and when the camera is processing the images. You can select two panoramic modes: standard, which has a resolution of 4912 x 1920 when the camera is panned horizontally, and ultra wide, whose resolution is 7152 x 1080. We actually preferred the standard mode, which produces less distortion.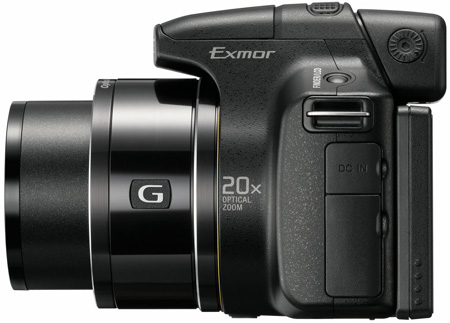 It's hard to return to conventional panoramic systems once you've used Sweep Panorama
Sweep Panorama isn't perfect. First, the moving camera means that picture clarity is lower in this mode. Second, if you pan too quickly or too slowly, the system doesn't always work, and if don't do a complete sweep, the DSC-HX1 fills in any gaps with a grey block. Third, moving subjects can produce some odd picture effects. But we have to say, once you've used Sweep Panorama, going back to the standard panoramic systems is not easy.