This article is more than 1 year old
Sony Cybershot DSC-HX1
Super zoom camera with Full HD video, sort of
The camera's optical SteadyShot system worked a treat and is just what you need when using a camera with such a long zoom. Smile Shutter has three sensitivity levels, including one that can detect a slight smile – it worked well in recognising smiles, but it's not exactly fast-acting. The DRO system was more subtle than spectacular in its results.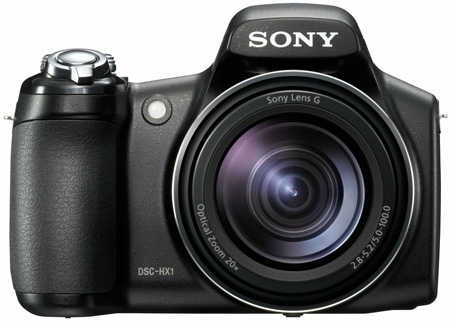 Impressive picture quality, but the video performance could definitely be better
Not so impressive was Hand-Held Twilight mode, which is designed for shooting night scenes without a tripod. We compared it with the DSC-HX1 mounted on a tripod using the standard twilight setting. While Hand-Held Twilight produced a brighter image, the price paid was an increase in noise as the ISO speed is boosted to 3200 in this mode.
But the most disappointing aspect was the video performance. We expected some reduction in resolution, but that really wasn't the problem. The bigger issue was judder, which made moving vehicles stutter along, as if the drivers were alternatively pressing the accelerator and brake pedals. We have seen better motion on cameras offering 24fps video, so this is puzzling, to say the least.
Verdict
Apart from lacking a RAW image option and the less than Full HD video, the DSC-HX1 offers a pretty good spec. Features such as a powerful optical image stabilisation system, Sweep Panorama and a lightning fast continuous shooting mode are great to have. Video is fine if you're taking shots of slow moving objects, but performance suffers if your subject is fast-moving. But overall, we liked the DSC-HX1 and if a super zoom compact is on your wish list, you might find that this camera offers the right set of features and performance for the price. ®
More Camera Reviews...
| | | | |
| --- | --- | --- | --- |
| Nikon Coolpix P90 | Panasonic Lumix DMC-G1 | Canon PowerShot G10 | Olympus SP-570 UZ |

Sony Cybershot DSC-HX1
A super zoom camera with a good sprinkling of features, including a few novel ones. Shame about the video performance though.