On either side are call start and stop buttons, home and back keys plus two soft keys for the Contacts list and the Windows menu. The four-line keyboard is nicely done, and though there are no spaces between the keys in each line, the rounded shape of the buttons makes them easy to distinguish under the thumb. We found it just as easy to use with one or two hands.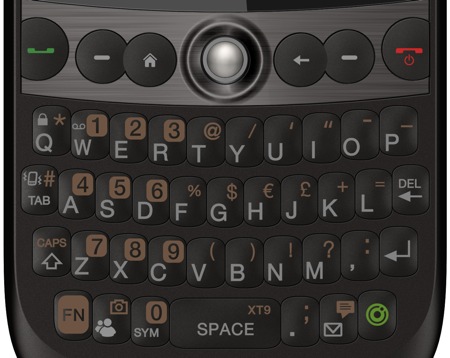 A good, messaging-friendly keyboard
We'd have liked to be able to get symbols by holding down the appropriate key, which is how our Nokia E71 works. Instead, you'll have to use the FN button, requiring two presses to put a number into a text message. Shame.
There are shortcut keys for messaging and Windows Messenger, as well as Inner Circle, a utility that prioritises emails from your most important contacts. You can add anyone to your Inner Circle list, and when you press the dedicated key on the keyboard, emails from anyone on that list come to the fore. Unfortunately, there's only one Inner Circle, so your most important family members will be bundled in with your most important work colleagues, but it's still useful if you've got a bulging inbox full of trivia.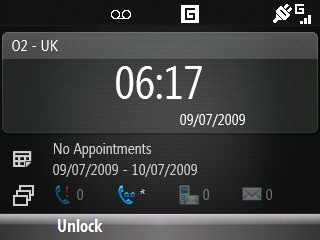 HTC has improved on the Windows UI...
The Windows Mobile 6.1 Standard edition user interface hasn't had the same extensive overhaul treatment as HTC's touch screen devices such as the Touch Pro 2. There's a basic HTC menu which allows you to flick between the main apps such as messaging, calendar, settings, video, music player, web browser, weather etc, but the Windows menu brings up the OS' standard clunky layout. If HTC plans more Windows Mobile Standard devices, we'd like to see the interface brought up to the standard of their touchscreen brethren.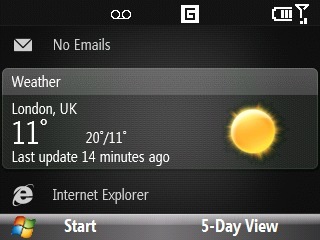 ...but it's as big an overhaul as the Touch phones' UI is
POP3 email accounts were easy to set up and you can arrange for your inbox to be checked automatically at five minute intervals or less.
Sponsored: Webcast: Ransomware has gone nuclear