The default browser is Internet Explorer 6, but we were surprised to find no Opera on board, though it was the work of a moment to download it. IE6 isn't so bad though. Most web pages rendered reasonably accurately and the soft keys offer options to zoom, change text size, view history and copy/paste text. It doesn't have the handy YouTube app of the Touch series, which makes browsing easier, though we could view the vids easily enough.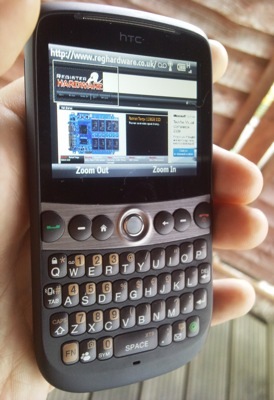 Connections are fast, and the browser's not too shabby
Connecting over HSDPA 3G (up to 7.2Mb/s) or Wi-Fi on this quad-band phone is nice and fast too.
The fixed-focus 2Mp camera seems like a throwback to another age, and almost willfully retro on a mid-range handset like this. You can launch it using two button presses on the keyboard, otherwise it's hidden away in the Multimedia menu. Despite the Snap's 3G credentials, there's no front-facing camera for video calling.
It will take pics up to 1600 x 1200 pixel resolution and there's a 2x digital zoom, a timer (up to ten seconds) and widescreen panorama mode. Pictures tend to be a bit fuzzy with washed out colours, and so the camera barely passes muster as even an occasional snapper. Video doesn't look too bad on the small screen, but transferred to our PC it proved to be blocky and pixellated.
The screen, which looks fine when viewing video, shows its limitations when you try to look at the viewfinder from any sort of angle – the picture very soon disintegrates into blocks of ill-defined light and shade.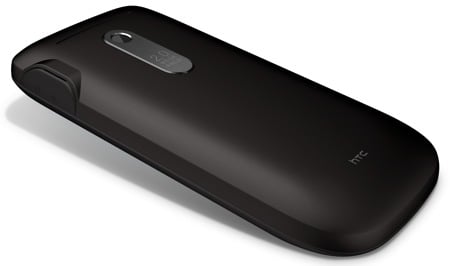 The 2Mp camera seems like a throwback to another age
Watching downloaded video clips was much better than viewing those recorded by the Snap, with a good level of clarity and detail. But the dimensions of the smallish screen mean this doesn't really cut it as a multimedia device you'll want to use for extended watching. It supports a broad range of media formats though, with AAC, AAC+, eAAC+, AMR, AWB, QCP, MP3, WMA, WAV and MIDI for audio and WMV, ASF, MP4, 3GP, 3G2, M4V and AVI for video.
Sponsored: Practical tips for Office 365 tenant-to-tenant migration