Review With the launch of the M900, Acer's assault on the smartphone market comes to a halt. Well, at least until its first Android or WinMo 6.5 handsets emerge blinking into the cold light of day. Joining the ranks of the dual SIM DX900, 2.8in screen X960 and 3.8in F900, we now have a Windows Mobile handset with a slide-out Qwerty keyboard.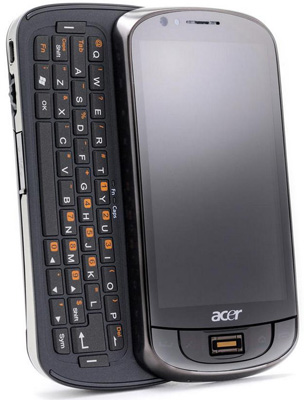 Acer's Tempo M900
Unlike the F900, the M900 doesn't face direct competition from HTC, the doyen of Windows smartphones, since the HTC Touch Pro2 makes do with a 3.6in screen. Acer, however, has fitted the M900 with the same bright and colourful resistive 3.8in screen fitted to the F900.
Despite the extra screen size, Acer has done a good job of keeping the M900's size and weight in line with the HTC device. At 188g, it's a only half a gram heavier than the Pro2 while at 119 x 62 x 17.1mm it's a negligible 3mm wider and taller and fractionally thinner.
Of course, the Touch Pro2 is a big old lump of a phone in its own right and some potential purchasers may rule out both devices simply on the grounds of them being far too big and lardy for convenient day-to-day use. Stick either in an inside suit jacket pocket and it looks like your mother dressed you, so it's just as well Acer bundles a rather fine leather belt clip.
If you are concerned about such matters, we reckon that the M900 is a more handsome device than its sibling. The edges of the fascia are nicely curved while the smoked chrome strip running around the handset makes it look just a bit more grown-up and thoughtful than the F900.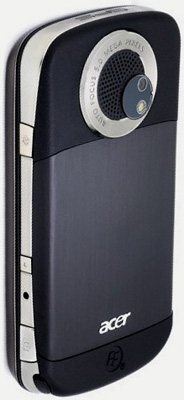 With a 3.8in screen and a Qwerty keyboard, bulk is inevitable
You won't find much out of the WinMo smartphone ordinary with the M900. One the right hand side are buttons to turn the device on and off, the camera switch, a button to fire up the voice control system and the slot for the telescopic stylus. On the opposite side there's a miniUSB port and MicroSD card cover.