Google adds location-based searches to iPhone
You can hide if you want
---
Google has added location-based search capabilities to the iPhone 3.0-enhanced version of its mobile-device website.
Now when you initiate a search in the iPhone's browser, you're first asked whether Safari can use your location, then if Google can. If you assent, and then tap on the Local link at the top of Google's results page, the link list will reflect your location.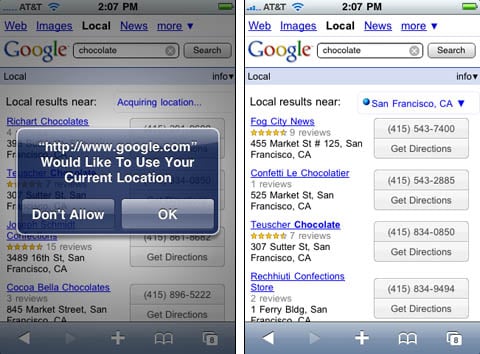 Allow Google to know where you are, and it will find tasty treats in your 'hood
Your location will then be saved, and further searches will continue to reflect your location. Should you change your physical location, you can update Google's knowledge of your whereabouts.
If you'd prefer that Google not know where you are, navigate to Google's iPhone-specific web page, tap Preferences, then clear your saved locations, turn off device location, or both.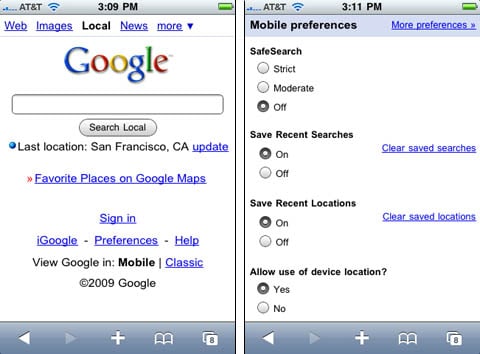 If you don't want Google to know your whereabouts, don't tell them
Location-based searches are currently available only in the US and the UK, but in a posting on the Google Mobile Blog, Joshua Siegel, product manager on the Google Mobile Team, writes "Look for other country and language combinations soon."
Siegel also says that "As always, your privacy is one of our top concerns." Not that we don't fully trust our friends in Mountain View, but we take Google's privacy promises with more than mere grain of salt.
Also, while localized searches can be convenient and helpful, we can only assume that location-based ad-targeting can't be far behind. ®