O2 gets into banking business
Time to talk money
O2, the UK brand of Spanish network operator Telefonica, has got into bed with NatWest Bank to launch two payment cards, as it expands into financial services.
The operator has announced the launch of two pre-paid credit cards under the "O2 Money" brand: one for children (Load & Go) and one for grown ups (Cash Manager). Both are backed by Visa and managed by NatWest for use anywhere that accepts a normal credit card, with certain restrictions on the Load & Go variety.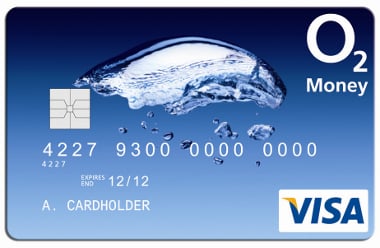 What could possibly go wrong?
Both services allow you to take money from your current account, where it was earning interest, and give it to O2, who will pay you nothing but at least won't charge you for looking after your money in this way. The operator helpfully suggests you might keep money for rent and bills in your current account while transferring your disposable income to your Cash Manager for them to roll around in look after until you spend it.
Load & Go is slightly more interesting in that it, supposedly, can't be used to access adult services such as gambling, whether in shops or over the internet. It will be interesting to see how effective that is, but the attempt is laudable.
The move is not as much of a surprise as one might imagine - mobile phone pre-payment systems have long attracted the eye of the regulator, who views them as banking-without-paying-interest services rather than "payment tokens" as the operators would paint them.
The problem with pre-paid mobile credit is in what it can be used for: gift tokens are not currency, as they can only be used at a specific shop or for a specific product, so the regulator isn't interested. Mobile phone credit is supposed to be used to pay for phone calls, but these days it can be used to buy music, games, access to web sites, and participate in television voting. This puts the operator into the role of an unregulated bank, a situation which was never going to last.
So all the UK operators have plans to partner with banks, or become banks themselves, eventually. O2 is just the first, and while this launch is unrelated to their mobile phone prepayment systems, a connection will be forthcoming.
This move risks reminding prepaid customers that sitting on their credit is a nice little earner for the network operators, and one has to wonder if someone will make the jump to paying interest on pre-paid mobile phone accounts, though that assumes that interest rates will rise enough to make it worthwhile. ®