Nikon D5000 digital SLR
Satisfying stills with HD thrown in
Video performance though, was disappointing, and not just because there is no 1080p HD recording option. The 24fps shooting mode means that movement is not as smooth as on videos produced by models offering 30fps. The D5000's rolling shutter meant that image stability was a bit wobbly, especially when the camera was moved. And exposure was also uneven, creating a series of light and dark bands running down the screen.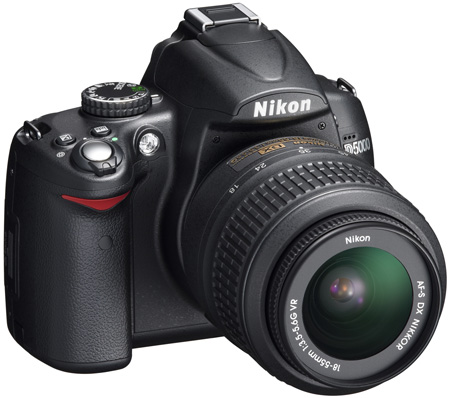 The HD movie options have limitations, but as a still camera it's a solid performer
Another issue is that there is no auto-focus in movie mode and any settings have to be made before you start recording. You are also limited to five minutes maximum recording time in HD movie mode, which produces a 2GB file, although lower resolution movies can be recorded for up to twenty minutes.
Verdict
As a still camera, and let's be honest, which is why most people will buy the D5000, this model has a lot going for it. You get a good set of features, lots of automation and plenty of manual control for the more adventurous. The articulating LCD screen is a bonus, despite its limitations when using a tripod and it's relatively low resolution. However, if you're tempted to trade up for the D5000's video recording feature, you'll be disappointed. That said, the D5000 is a fine model and if you're looking for a camera that offers more than the average entry level DSLR, you should certainly put it on your shopping list. ®
More DSLR Reviews...
| | | | |
| --- | --- | --- | --- |
| Canon EOS 5D Mark II | Pentax K200D | Canon EOS 500D | Olympus E-420 |

Nikon D5000 digital SLR
Offers more than your typical entry-level DSLR, including very good still images and a fine set of features. Video performance, has room for improvement though.
Price:
£800, body-only £719 RRP