This article is more than 1 year old
Firefox 3.7 swivels glassy eye
Half full or half empty? You decide
Mozilla developers have revealed mockups of Firefox 3.7 to give users a taster of what that version of the popular open source browser might eventually look like.
The org spun out screenshots of the browser earlier this week, even though it hasn't yet released the next iteration — Firefox 3.6.
Mozilla main man Mike Beltzner confirmed on Monday that the next version of the browser would land around the same time as the "estimated street date of Windows 7", which is expected in October.
So what can users expect to see potentially added to Firefox 3.7?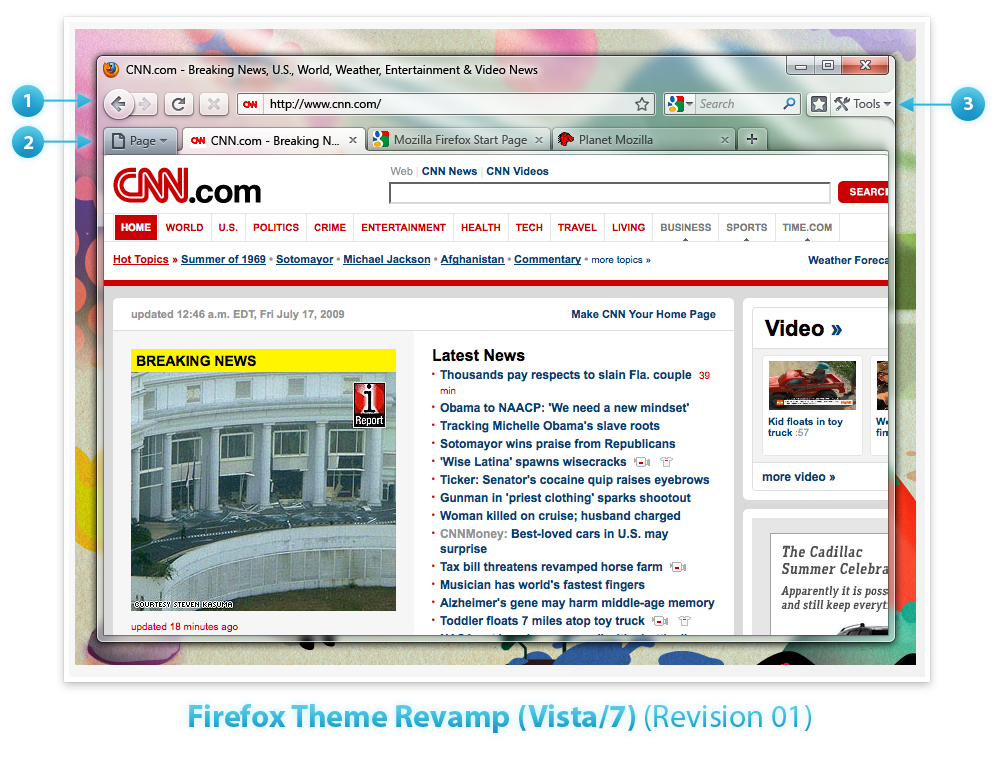 The browser nods happily in the direction of Windows Vista/7 Aero Glass design by taking on the same translucent appearance as the OS itself.
"Toolbar and Tabs using Glass. Buttons translucent and slightly glossy to meld with the toolbar. Raised 3D look achieve tactile 'feel'," noted Mozilla in a draft wiki post.
Elsewhere, the outfit's developers have been playing around with the Page Button function so it will connect to the left side of the tab area. The Tools/Bookmark Bar has also been given a nudge over to the side of the window "to emphasise the fact that it is used for customising and changing the UI".
Of course whether those designs will be locked into Firefox 3.7 remains to be seen. After all, Mozilla has only provided mockups of how that version of the browser, which isn't expected to land until next spring, could actually look. The big tease. ®