This article is more than 1 year old
Synaptics develops 10-finger touchscreen
For when nine fingers just isn't enough
Synaptics has launched a touchscreen sensor able to recognise up to 10 simultaneous finger touches.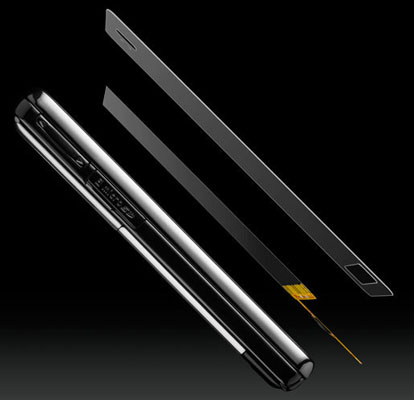 Synaptics' 10-finger touchscreen sensor would sit below the iPhone's glass display
The capacitive ClearPad 3000 can also recognise a variety of multi-finger gestures, ranging from simple finger taps or pinches, right through to rotations.
Available in sizes of up to 8in and designed for use with the "next generation of 3D graphical user interfaces" on a broad array of handheld gadgets, Synaptics said the latest sensor's secret lies in a proprietary technology that allows for 48 "sensing channels".
The 0.300mm thick, borderless sensor sits underneath a gadget's display and can be used with various screen technologies, including OLED.
It's hard to imagine any situation where you'd need 10 fingers crowded onto an 8in touchscreen, though.
The first ClearPad 3000 shipments will go out to gadget manufacturers in November.