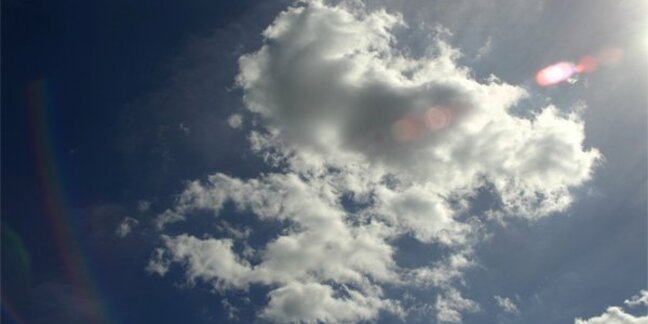 Nobody told Geoff Barrall's Data Robotics there was a recession. Sales have just doubled year-on-year in its second quarter, the company says.
Privately held Data Robotics makes Drobo, a 4- or 8-slot external storage device with RAID-like protection, user-installable hard drives, and a virtualised block storage pool. It's also got curvy elegant looks that wouldn't disgrace a desktop with a Mac on it. A Drobo Share provides file-level access to the stored data and the recent 8-slot Drobo Pro has given the company a product for SMEs.
The firm claims this quarter's sales grew 30 per cent compared to the first quarter and there are now 75,000 Drobos installed. The Drobo Pro product has helped ramp up sales, with Barrall, the CEO and founder of Data Robotics, saying: "DroboPro has been an incredible addition to our product portfolio and we've seen customer demand for the product at three times the rate we originally forecasted."
There's more coming, Barrall said: "We're committed to delivering innovative, new solutions that further address the storage demands businesses face with the soaring growth of digital content."
That sounds like a higher-capacity solution - perhaps a 16-slotter is on the way.
If Drobos can shift like this in a recession, what on earth will they do in a recovery? ®
Sponsored: Ransomware has gone nuclear