D-Link Xtreme N DIR-685
Another stab at router convergence
---
D-Link recommended we switch from the TKIP default setting to AES encryption, which got the AR5008 card working perfectly, but the TrendNet card still would work. It would appear TrendNet has been naughty and not updated its TEW-621PC card to the latest Draft-N 2.0 standard, which the DIR-685 uses.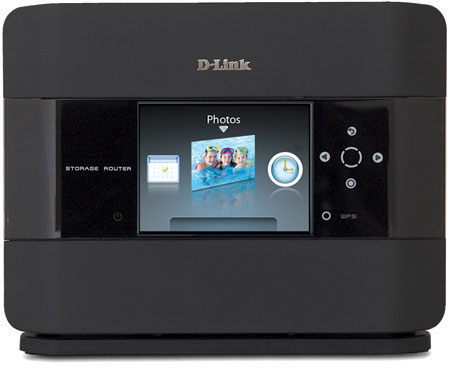 Looks the business, but its flaws suggest a rush to market
However, we're not sure who to point the finger at for the problematic TKIP encryption. And another card, Belkin's N1, would only achieve 20Mbit/sec and regularly disconnected from the network, suggesting updates to the Draft-N aren't going particularly smoothly.
The theory behind the DIR-685 is good, since having the Nas and Wi-Fi router as one box saves space and power, irons out any UPnP and dynamic DNS problems and requires just one set of configuration pages. Adding a decent LCD panel is fair enough too, if only to see the router's status.
Verdict
But the DIR-685 is very noisy and lacks features we've come to expect on a Nas. There's also no ADSL modem or Homeplug in this all-in-one package and the Wi-Fi doesn't have the 5GHz band enabled. Its £199 price tag is reasonable, since buying a Draft-N router, LCD panel and 2.5in Nas separately would cost a lot more. That puts the DIR-685 in the odd category of being good value, but a disappointing product. ®
More Nas Reviews...

LaCie
d2 Network

EZY Technologies
MyXerver MX3600

Western Digital
My Book World Edition

Iomega
Home Media Network Drive
D-Link Xtreme N DIR-685
A noisy and inadequate Nas and photo frame, but the compact design is appealing. If you're short on space and power sockets and you're deaf, then this could be the router for you.