This article is more than 1 year old
HP excessive packaging world record put to the test
Boxing unclever
Aboxalypse now It is with heavy hearts that we today report that HP has shattered its own excessive packaging world record - set last year when it managed to expend 17 cardboard boxes in dispatching 32 sheets of A4 paper to a shaken customer.
Of course, the competition wasn't going to take this lying down, and Dell subsequently weighed in with a commendable contribution to the destruction of Mother Earth.
However, HP had already consolidated its hold on the title by sending someone a mouse strapped to a pallet, and it looked unlikely that such excesses could ever be topped.
Until now, that is, as you'll see. Firstly, though, let's have a round-up of other cardboard crimes against the environment, courtesy of Reg readers.
We'll get started gently, because you'll need time to strengthen your nerves for what comes later. Here's a CR2032 watch battery Glen ordered from BT's online tentacle: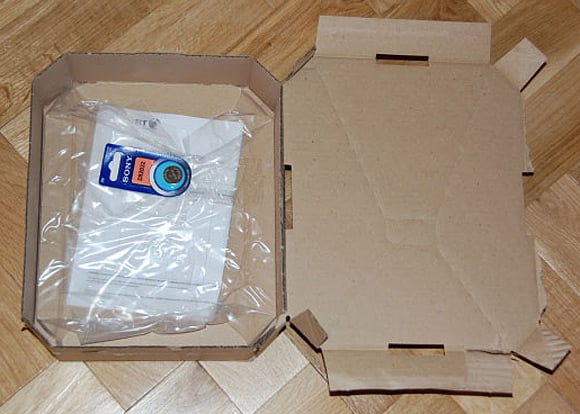 Not bad, but try this contribution from Brett, whose company stumped for a licence key for ILO, "so we can save the planet by not having to drive the 20 miles to our second site to fix a server":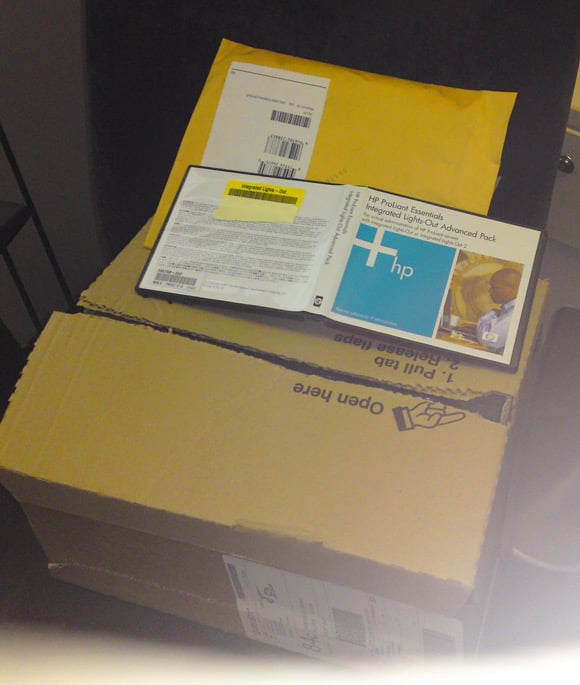 Said licence was "stuck to the back of a CD case (with no CDs in, just some pamphlets) inside a padded envelope which in turn was inside a medium sized box full of bubble wrap…"