This article is more than 1 year old
HP excessive packaging world record put to the test
Boxing unclever
Time for a short break from the wonderful world of IT, as Andrew explains: "I am concerned that, even though you are an IT organ, you do not recognise the achievements of the lower tech 'heritage' industries.
"Herewith my entry from supplier of bathroom fittings and brassware, Bristan, a British company which has honed and polished its packaging skills over many years and deserves respect."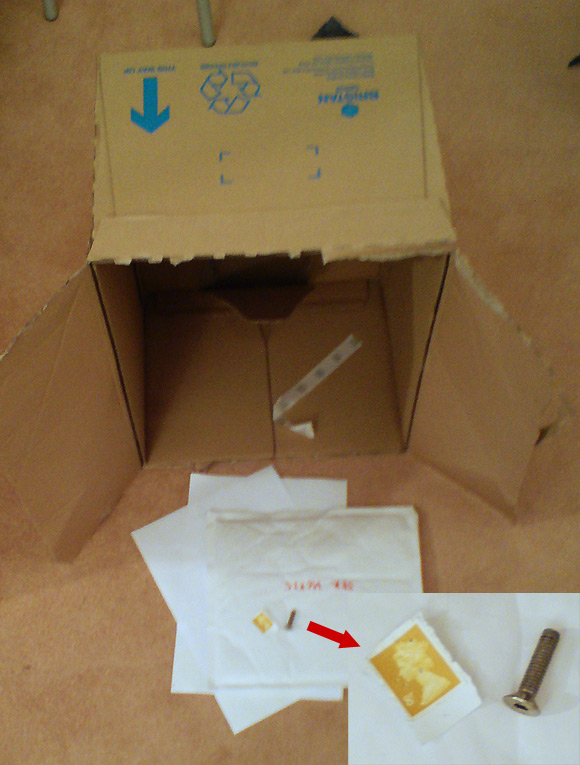 Andrew helpfully attached "a close up of the entire consignment, in order that your readers may fully understand the enormity of this achievement" (the stamp is for scale, natch).
Yup, it's good, but remember it's HP you're up against here. Cue a contribution from Michael: "This is what happened when we took delivery of an HP BLc NC325m Quad-port NIC this morning. This is not the first time we've received such a small part from HP on such a large pallet, but we decided to video the unboxing of this one to preserve it for future generations..."
Remarkable...