HP excessive packaging world record put to the test
Boxing unclever
...although how does it square up to this superb effort from competition newcomer Sony? Paul pitches on behalf of the Japanese electronics monolith: "I snapped these pics while I unpacked a pair of boxes I received the other day. I was expecting a Jiffy bag or similar, so when a pair of 1ft square boxes turned up from Sony I was a little perplexed. I thought I may have been shipped the wrong consignment from their warehouse..."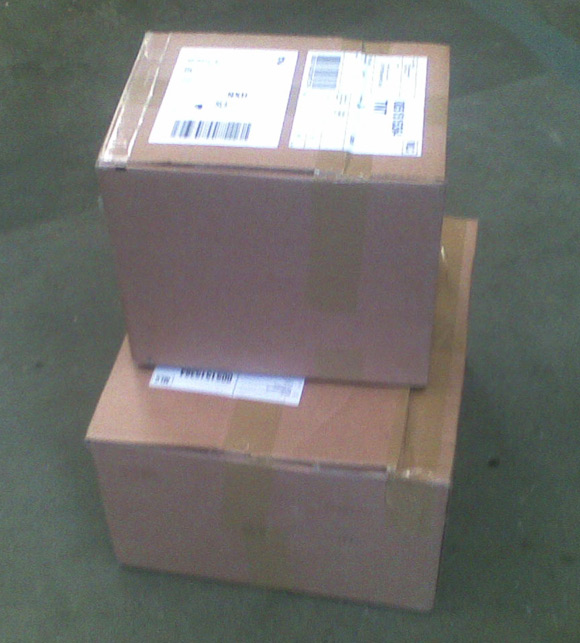 "So I opened them up to see what goodies I had been given. Between them they held 9 more smaller boxes..."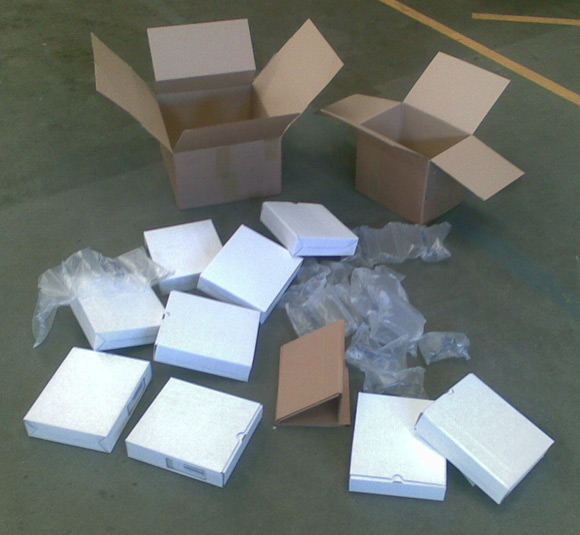 "With all the excitement of a child on Christmas morning I began opening these packages to find... more boxes! Lovingly shrink wrapped and containing ... yep, some brown boxes filled with packing foam and each holding an antistatic bag...."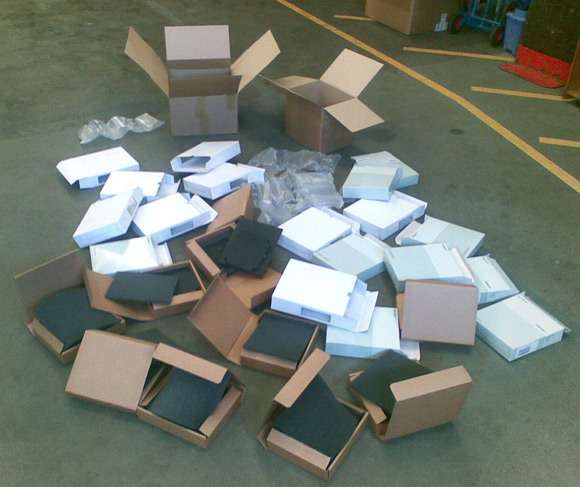 Paul concludes: "And what do each of these bags contain? A single, solitary silicon chip. No wonder they cost so much. Our recycling bin is now full. Seriously, how much protection does an IC need?"
®