This article is more than 1 year old
3 boots up portable Wi-Fi modem
Wi-Fi where you want it
UK network operator 3 is to launch a multi-user mobile Wi-Fi dongle by Christmas.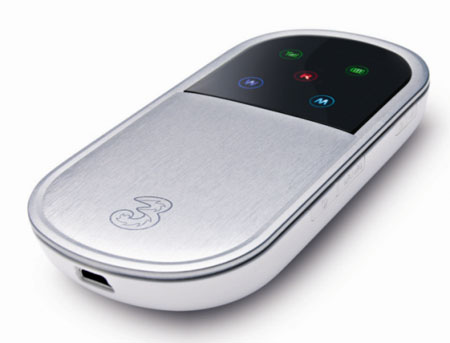 3's portable Wi-Fi dongle will be out by Christmas
The 86 x 45 x 10mm device will allow you to create a personal Wi-Fi connection while on the move – provided you're within range of 3's network, of course. You won't have to install any software on your laptop, simply power-up the unit and jump onto the Wi-Fi connection it then picks up.
What's great about 3's Wi-Fi modem – which is actually the E583X from Huawei – is that you can use it to simultaneously connect up to five wireless devices to the internet. It also features an integrated Micro SD memory card slot, which could come in handy.
The gadget will last for around five hours of continuous use and can be recharged through a USB connection, according to Huawei.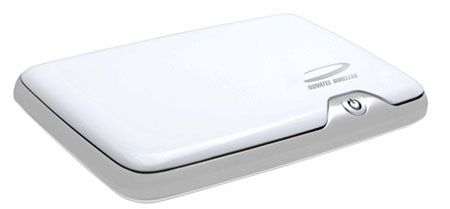 Novatel's Mifi unit works like 3's Wi-Fi modem, but doesn't require an airtime contract
It's worth noting that similar devices from other manufacturers are already available in the UK, but 3 told Register Hardware that it's Huawei-manufactured unit is the first to gain the …ahem…exclusive backing of a UK network operator.
Novtel's MiFi unit, for example, works in much the same way and allows you to slip in a pay-as-you-go SIM card from any network operator in order to create a personal Wi-Fi network.
Pricing for the 3 Mobile Wi-Fi unit and mobile data packages haven't been announced, yet. ®