This article is more than 1 year old
Microsoft releases Windows 7 to MSDN, TechNet today
Final code reaches select few
Microsoft is shoving the finalised version of Windows 7 out the door today for a select bunch of customers.
The operating system, which was released to manufacturing last month, is now available to TechNet and MSDN subscribers.
Additionally, some independent software and hardware vendors can also expect to get their mitts on the goods from today.
On Friday Software Assurance subscribers - typically corporates with volume licence deals for the OS - will be able to download the official RTM English version of Windows 7 from tomorrow via the Volume Licence Software Centre website.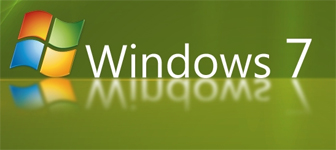 Other large businesses will get the completed version of Windows 7 from 1 September.
The small biz world and individual consumers have to wait until the official launch of the OS on 22 October.
Meanwhile, anyone wishing to fiddle with the Windows 7 Release Candidate version of the operating system has until 20 August to download it.
Redmond will doubtless be crossing its fingers and hoping for a smooth ride today, when its loyal army of MSDN and TechNet subscribers begin grabbing the finalised code from the company's servers.
Oh, and as seems to be pretty much standard practice these days, the complete RTM 7600 build of Windows 7 has already begun rocking up on BitTorrent sites, too. ®