UK-based Dick Tracy types now finally have an idea of how much they may have to fork out for LG's upcoming watchphone, thanks to Orange's French arm.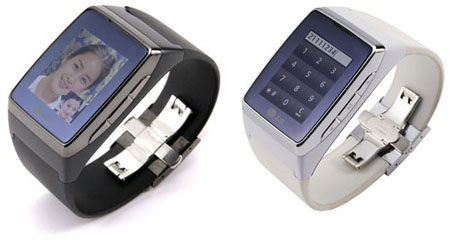 LG's GD910 watchphone: available on Orange UK this month
The network operator has the exclusive rights to the GD910 for both the UK and France, and has just priced the phone up at a starting price of €899 (£766/$1275) in France, with at least a 12 month contract.
While €899 may seem a lot for a watch, it's worth remembering that the GD910 supports video calls over a 3G connection of up to 7.2Mb/s. The price is also much lower than the estimated UK sales price of £1000 ($1656/€1161) that Orange has previously mentioned.
Orange also previously promised that the watchphone will be released in the UK this month, but a specific date hasn't been given.
LG's GD910 features voice recognition, text-to-speech functionality, Bluetooth, an MP3 player and 1.4in touch-sensitive screen. ®