Leccy Tech Lamborghini's CEO, Stephan Winkelmann, has revealed that the Audi-owned supercar maker plans to add electricity to its drive trains from 2015.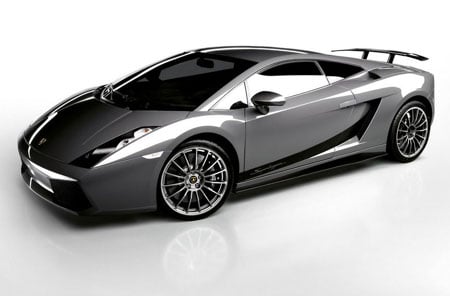 Lamborghini's Gallardo: the next-gen model will be the firm's first hybrid
But in an effort to stop Ferruccio Lamborghini's body from revolving in its grave, the company is only planning to build hybrid supercars rather than full-blooded leccy supercars, such as AMG's SLS eDrive.
The Lambo hybrid system will use an electric motor to provide leccy-only drive at very low speeds, before the customary V8 and V12 power plants kick in to hurl the driver into the horizon.
If you ask us, driving a Lamborghini silently within a built-up area rather defeats the object of buying one in the first place, but such are the times we live in.
Once on the open road, the hybrid drive train will recoup energy from the engine and through regenerative braking, providing an extra dollop of acceleration when the right-hand pedal hits the luxurious shagpile.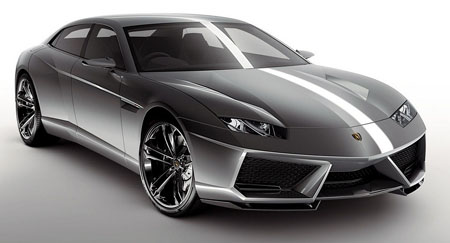 A hybrid Estoque would also be a good fit
Lambo's hybrid system will first see the light of day in the next-generation Gallardo – which, sadly, doesn't yet have a firm launch date. Integration into the four-door Estoque would also seem like a good fit to us, but Lambo has yet to decide in that particular model will ever go into production.
Given Lamborghini's owner, it's also possible that the leccy drive train will find its way into the Audi V10 R8 - or its successor. ®