Kingston specs up SSD series
V line upgraded to V+
Kingston has rolled out its latest 'value' SSDs, in the process upping its SSD Now series to V+.
The memory specialist is offering a 64GB drive now, but expects to have 128GB and 256GB models out in September.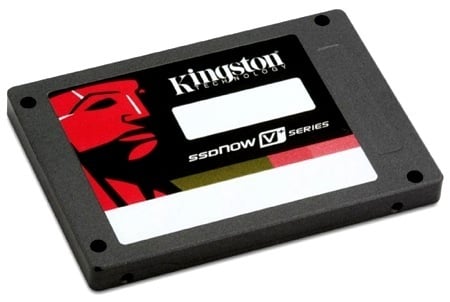 Kingston's SSD Now V+: fast reading, relatively slow writing
All of them are laptop-friendly 2.5in units with a 3Gb/s Sata interface. Kingston rates the 64GB drive's sequential write speed at 140MB/s, rising to 170MB/s and 180MB/s for the 128GB and 260GB versions, respectively.
All three drives have a sequential read speed of 220MB/s.
Kingston quotes Input and Output Operations per Second (IOPS) figures for random read and write operations - always SSD weak points. While a random 4KB read test yields 6300 IOPs, that figure plunges to 84, 158 and 291, respectively, for a random 4KB write on the three drives.
Kingston didn't say how much these boys will cost over here, but US prices put the three models at, respectively, $254 (£154/€180), $500 (£304/€354) and $992 (£602/€702). Ouch. ®