This article is more than 1 year old
Samsung cameras get second screens for self-portraits
Man in the mirror?
Updated Taking self-portraits using a compact camera can be tricky: extending your arms far enough so that your nose doesn't fill the shot, for example. But Samsung may have solved the problem by building a user-facing screen onto it two latest models.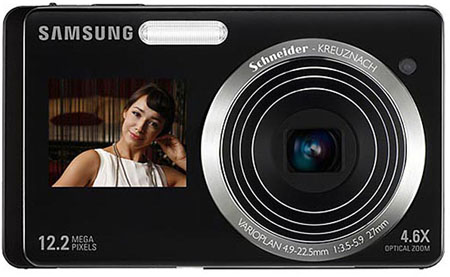 Samsung's second screen: perfect for posers?
In addition to the ST500's 3in rear-mounted screen and the ST550's slightly larger, 3.5in main display, both models have a 1.5in LCD on the front which should help ensure self-portraits are always perfectly framed.
Most compacts already have self-timers, but think of the advantages that a second screen will bring. For example, no running back to the sofa before the timer ends, no need to search for a suitable steady surface and the ability to snap perfectly framed, yet oddly angled, images.
Rear screen sizes aside, both models are similar. They incorporate a 12.2Mp CMOS sensor and support for video capture at up to 720p resolution.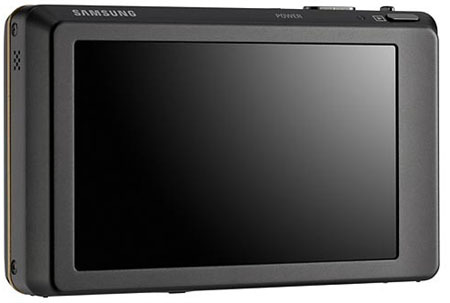 Haptic feedback features on both the ST500 and ST550
They have a 4.6x optical zoom and, according to some online reports, each also features haptic feedback, suggesting the rear screens are touch-sensitive, a fact confirmed by the lack of controls on the back of the camera.
Launch dates and prices for the Samsung ST500 and ST550 haven't yet been yet.
Update</b
Samsung has since told us that both models also allow you to pin-point the camera's focus by tapping a location on the LCD screen. A Smart Recognition feature even allows the camera to recognise up to 20 faces, with individual smiles and blinks also picked out.