Prith Banerjee, the head of HP Laboratories, has resigned for undisclosed reasons and is joining Zurich-based power and automation tech outfit ABB.
Banerjee, SVP of research and the HP Labs director, is officially leaving on 15 April. HP CEO Meg Whitman issued a letter about his departure yesterday, which says: "He will be assuming a role outside the company, which will be announced at a later date."
ABB announced Banerjee's appointment today.
HP Fellow Chandrakant Patel, director of the Sustainable Ecosystems Research Group, will step in as Banerjee's temporary replacement while a permanent successor is being sought.
Whitman said in her letter "Chandrakant ... will continue to drive Labs forward during this transition, and I couldn't be more pleased that he has agreed to assume this interim role."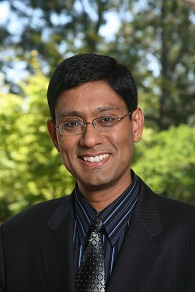 Prith Banerjee
The CEO has plenty of praise for the former head: "Prith has been a strong contributor to HP's product innovation and has substantially increased the visibility of Labs within the business. He's led breakthrough research, including data de-duplication, flexible displays, the memristor and nano-technology sensors (CeNSE)." She mentions his passion for innovation too: it sounds like HP is sad to see him leave.
In contrast, we are told by someone familiar with the situation that Banerjee "presided over the virtual demise of a once very solid research facility. Word on the shop floor was that he was brought in (to replace the well-respected Dick Lampman) because ... he posed no threat to the then-CTO."
The CTO our source referred to was Shane Robison and he left in November last year, after Whitman became CEO, following the ruthless cost-cutting and efficiency-led rule of her predecessor Mark Hurd.
Banerjee reduced the number of research projects at the Labs from around 150 to 30 or fewer in 2008 as part of Hurd's efficiency drive. Hurd had said that he wanted the Labs to produce technology that could be productised faster and more reliably. Doing research for the scientific interest alone became a no-no.
We asked HP if had any comment on this none was offered. ®