And, of course, while the bundled iLife suite is powerful, versatile and easy to use, the MacBook Air's limited connectivity means that it can't always make the most of iLife's multimedia features, although iDVD can save projects as a disc image for burning on other machines.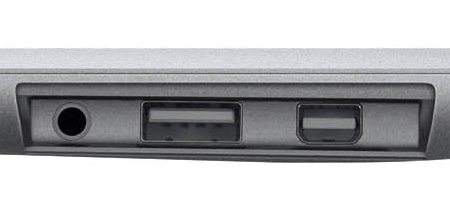 DisplayPort interfacing delivers a maximum 2560 x 1600 output to an external monitor
With no audio input, GarageBand users will need a USB audio interface to go beyond recording with the internal microphone. The mono speaker mono isn't much cop for listening to music through, but there's always the headphone connector.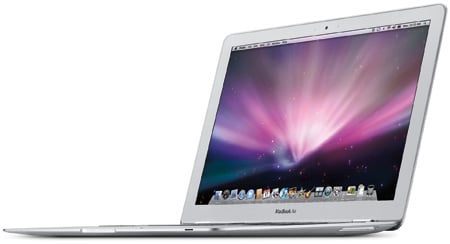 Includes an updated battery based on the long life type used in the Pro models
We'd gladly swap the machine's Mini DisplayPort interface for an extra USB, Firewire or Ethernet port. And whilst we understand the reason for omitting those features, it's important to realise that the MacBook Air's limited connectivity can be a source of frustration at times. If you need better connectivity options then the new 13in MacBook Pro might well be the better solution.
Verdict
The MacBook Air is by no means perfect. Its performance and connectivity options are both more limited than those of conventional but heavier laptops. However, it does perform well when compared to other ultra-portable PCs in the same price bracket. Ultimately, the real clincher for us is the weight, or lack thereof. Instead of leaving it in the office – as we tend to do with our older, heavier White MacBook – undoubtedly, we'd be carrying the MacBook Air around with us and using it, pretty much all of the time. ®
More Apple Laptop Reviews...

MacBook Pro 13in
June 2009

MacBook 13in
June 2009

MacBook Pro 15in
June 2009

MacBook Pro 17in
March 2009

Apple MacBook Air June 2009
Still marred by limited connectivity but, with the lightweight design and improved performance, it remains as tempting as ever.