This article is more than 1 year old
Dell denies dPhone debut
Concept design demo'd at China Mobile event, apparently
The Mini 3i Android-based mobile phone Dell showed off at a China Mobile even this past weekend was merely a proof of concept device, the company has claimed.
Handy, that, because it means Dell may yet feel then need to change the handset's specifications. Reports from the event confirmed previous claims that the phone lacks both 3G and Wi-Fi connectivity, absences that have drawn snorts of derision from Register Hardware commenters.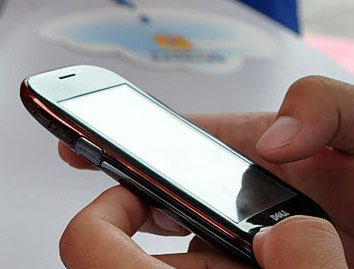 Dell's Mini 3i... er... concept handset
The 3i's Chinese audience may be more forgiving, but Dell insisted to PC Magazine that the phone's appearance was not official and that the handset's details - 3.5in, 360 x 640 screen, 3Mp camera, 2.5G connectivity - were not confirmed.
"The only thing that we're confirming is that we're in product development with China Mobile," a spokesman said. "We were there as a development partner for the oPhone platform."
oPhone is derived from Android, so that's one thing we can be sure of... ®