This article is more than 1 year old
Drizzle for Christmas - year-end-prediction for MySQL fork
Tightening up changes
A production ready version of the MySQL fork Drizzle could be ready by the end of this year.
Brian Aker, Drizzle lead architect, has said the project will start to look production ready and people can begin production testing in earnest after the next milestone build.
If development and testing goes as hoped that means we could potentially see this light-weight and modular version of MySQL ready by mid December - the date of the next milestone. That's a year and a half since Drizzle was unveiled.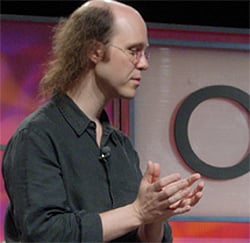 Aker: production-ready goals
"When Bell [the release] is done four months after August, people will be able to start looking at it as a production environment," Aker said in an interview with Dell cloud computing evangelist Barton George recorded at the recent OpenSource World in San Francisco, California, and just posted online.
Aker said the team is still finishing changes that are critical to the database. If you upgrade from one version of Drizzle to the next, for example, you would have to remove the data and dump the database.
He noted most users will be fine using Drizzle as it is right now, and even that some have started using Drizzle in live environments. He's being cautious, though. "We are still making a couple of changes that are critical and I don't want to claim that [Drizzle is production ready] just yet," Aker said.
"When we get to the point of production release you shouldn't be required to do that," Aker said of the current need to replace the database for a new version. "For my mind, what is a production environment means you can upgrade in place."
You can find out about the thinking behind Drizzle and why Aker - MySQL director of technology for Sun - decided to fork MySQL after the Sun acquisition of the popular open-source database, in the rest of George's interview here. ®